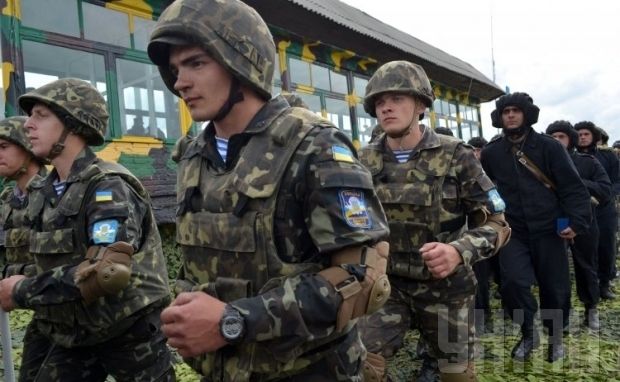 Photo from UNIAN
The plan is fulfilled by 50%, as only 13,000 soldiers were drafted instead of 25,000, according to Ukrainian television's news service TSN.
Experts explain this with the fact that the patriotic wave that has been dominatinfg for the past year, is on decline. 
"When the state evades war, there is no reason to require citizens not to avoid the war," said Mykola Sunhurovskiy, a military expert, director of military programs at the Razumkov Center.
Military analysts see professional army as a solution to the problem. 
However, neither experts, nor the military believe that the sixth wave of mobilization will be the last one this year.
As UNIAN reported earlier, according to the Defense Ministry, another three waves of partial military draft may be carried out in Ukraine, depending on the situation in the Donbas conflict zone.