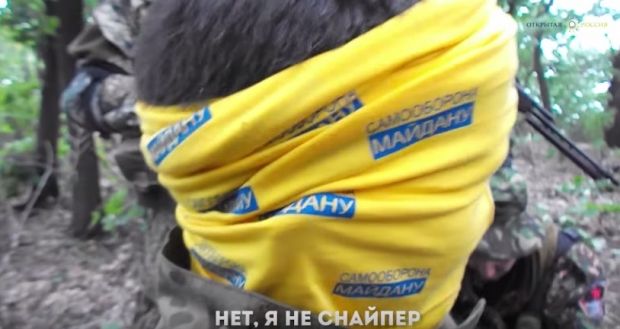 The moment Savchenko was allegedly captured / screenshot
On Tuesday, September 29, the second day of court hearings into Savchenko's case opened in Donetsk of Russia's Rostov region.
"So, it's day two. Savchenko will testify in Donetsk court. Actually, she will tell exactly, how everything happened," said Savchenko's lawyer Mark Feygin.
As UNIAN reported earlier, on the first day of court hearings, September 22, Nadia Savchenko pleaded not guilty in a case she said had been trumped against her.
UNIAN memo. Savchenko was abducted by Russia-backed militants in Donbas last summer, and then taken to Russia, where she was charged with being involved in the death of Russian journalists. However, the defense claims she couldn't have been involved in the death as she had been captured before the journalists were killed.
On June 10, Moscow's City Court prolonged Savchenko's arrest until September 30, 2015, at the Investigative Committee's request.
On July 2, the Investigative Committee announced that Savchenko and three of her attorneys completed the examination of the case materials. 
Savchenko is being accused of murder and also of attempted murder, according to the PGO statement.
Savchenko faces up to 25 years in Russian prison, according to her lawyer.