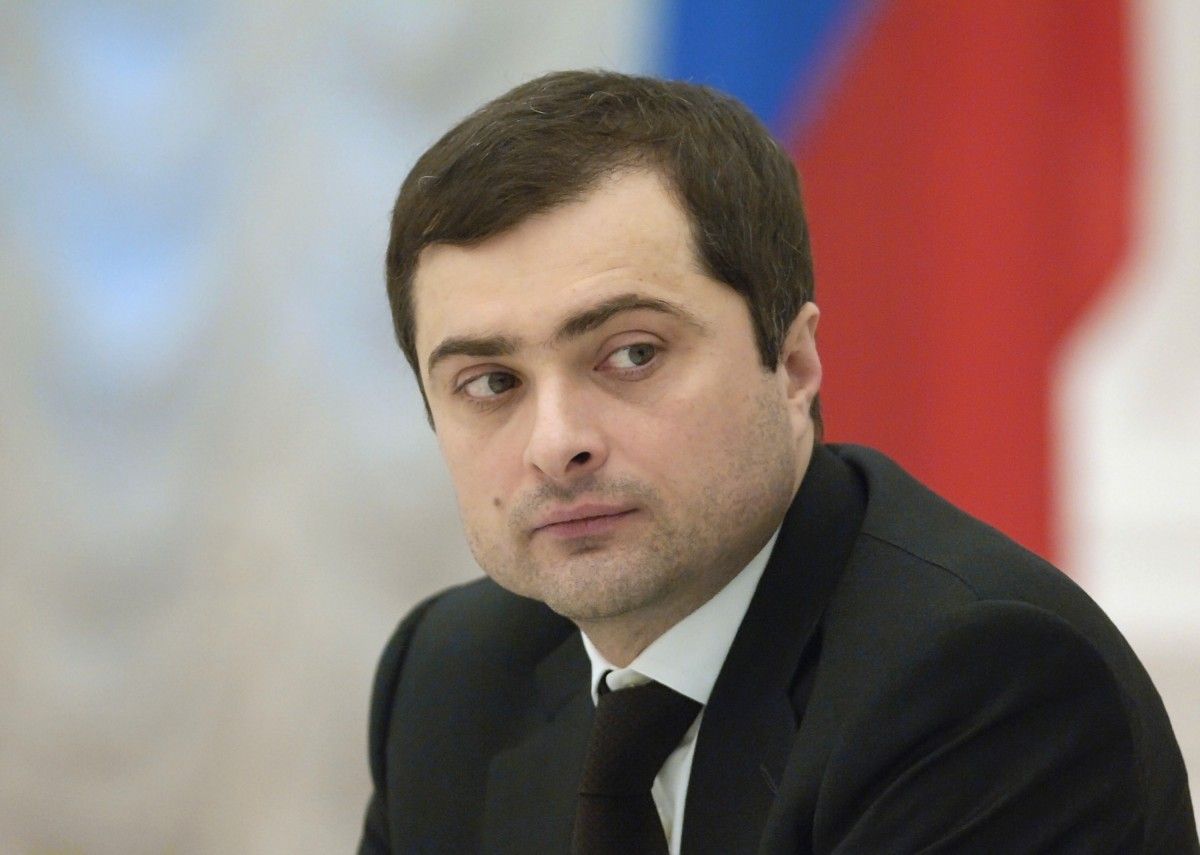 REUTERS
The SBU official noted that both the Security Service and the Foreign Intelligence Service (SZR) of Ukraine obtained operational data, which "expose plans of the Russian Federation for large-scale destabilization in Ukraine, scheduled to be launched on November 15 of this year".
"This intelligence is broadly in line with the content of the so-called plan of priority actions to destabilize the social and political situation in Ukraine," said Dublik.
He added that the expert study of  the authenticity of this plan is underway, in the framework of a relevant criminal probe.
Read alsoRussian political scientist suggests Putin, Surkov's goal in UkraineAccording to Dublik, the information seized from the email account of Russian Presidential Advisor Vladislav Surkov indicates the beginning of the implementation of such a plan.
According to the intel of both SBU and SZR, Surkov's deputy Inal Ardzinba directly supervises and implements the plan. At the same time, the man responsible for contacts with Ukraine's political movements and certain non-governmental organizations involved in protests is Armenian citizen Mr Martirosyan. As a rule, these are false flag contacts or those promising financial reward, said Dublik.
"Our agency recorded numerous trips outside of Ukraine, namely to the Russian Federation, of the organizers of rallies both to receive funding and specific instructions and details... At the same time, the enemy is counting on the effectiveness of a false flag use of the activity of a number of public organizations, which are currently holding a number of mass rallies in the capital and in other regions of the state," he said.
As UNIAN reported earlier, a hacker group CyberJunta published on its website copies of documents allegedly retrieved from e-mail correspondence of Russian presidential aide Vladislav Surkov in a hacking operation SurkovLeaks. The documents published claim the Kremlin has developed an action plan for political destabilization in Ukraine, with the aim to hold early parliamentary and presidential elections. 
Read alsoSurkovLeaks2: Secret Minsk agreementsVladimir Putin's spox Dmitry Peskov denounced the report of Ukrainian hackers, adding that Vladislav Surkov had never used e-mail correspondence.
SBU Head Vasyl Hrytsak November 4 confirmed the existence of letters from Surkov's correspondence regarding Ukraine destabilization, published by hackers.