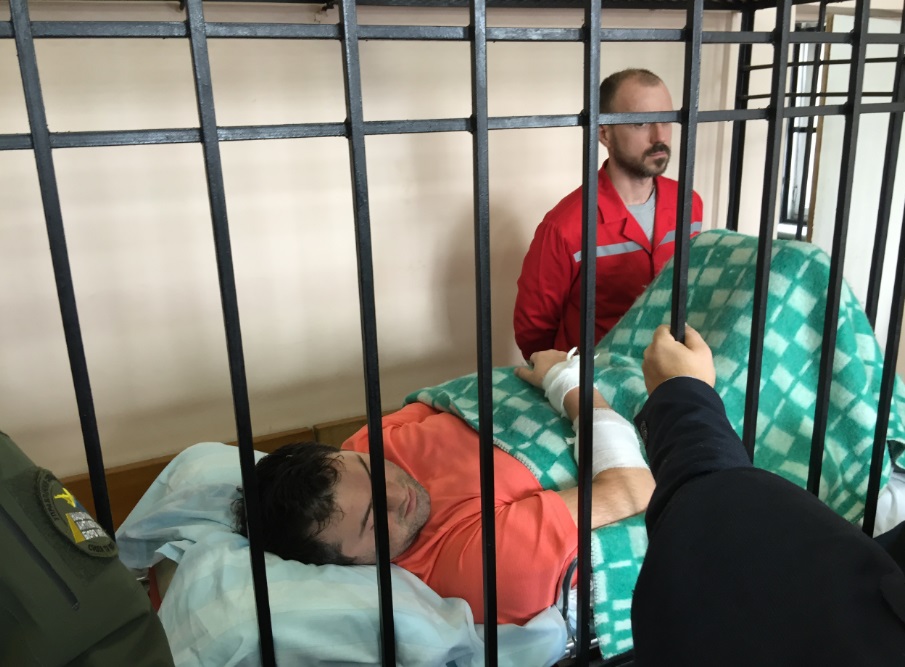 Nasirov amid court hearings / Photo from UNIAN
The conclusions were sent on Monday to the National Anti-Corruption Bureau (NABU), which has been investigating Nasirov's case, following an assessment of the quality of medical services provided by Feofania hospital to the suspect, NABU told UNIAN on the same day.
The conclusions state, among other things, that Feofania doctors had systematically and unreasonably exaggerated the severity of the state of Nasirov's health.
The ministry's experts concluded that there had been no objective reasons for making his diagnosis. They also found violations committed amid discharging the patient from that medical institution.
Read alsoChief taxman Nasirov: "No plans to leave the country"As was reported earlier, NABU detectives detained Nasirov in Feofania on suspicion of committing a crime under Part 2 of Article 364 of the Criminal Code of Ukraine (abuse of power and misuse of office).
Feofania medical personnel attempted to block the detectives' access to Nasirov's ward, citing his critical condition.
Read alsoCourt of Appeals refuses to increase Nasirov's bail to UAH 2 blnNasirov was examined by doctors from another hospital, his initial diagnosis was not confirmed.
Yet, his lawyers claimed on March 3 that their client had undergone surgery.
On March 7, Kyiv's Solomyansky district court ruled that Nasirov should be remanded in custody for 60 days with bail set at UAH 100 million and later posted by his wife.
On March 16, Nasirov was released, however, he was obliged to wear an ankle monitor.
To objectively assess the suspect's health, NABU asked the health ministry to probe into the quality of the medical services provided by Feofania doctors to Nasirov.