volyn24.com
The incident was reported by security at around 00:30. No one got hurt as the damaged part of the building was unoccupied at the time of the attack, Volyn24.com reports.
"The shooter was poorly skilled and didn't aim their weapon properly. Perhaps, the purpose of the act was some kind of a warning or provocation," the law enforcement official commented on the incident.
The publication says that judging by the size of the hole in the roof, it could have been a grenade launcher or other serious weapon used.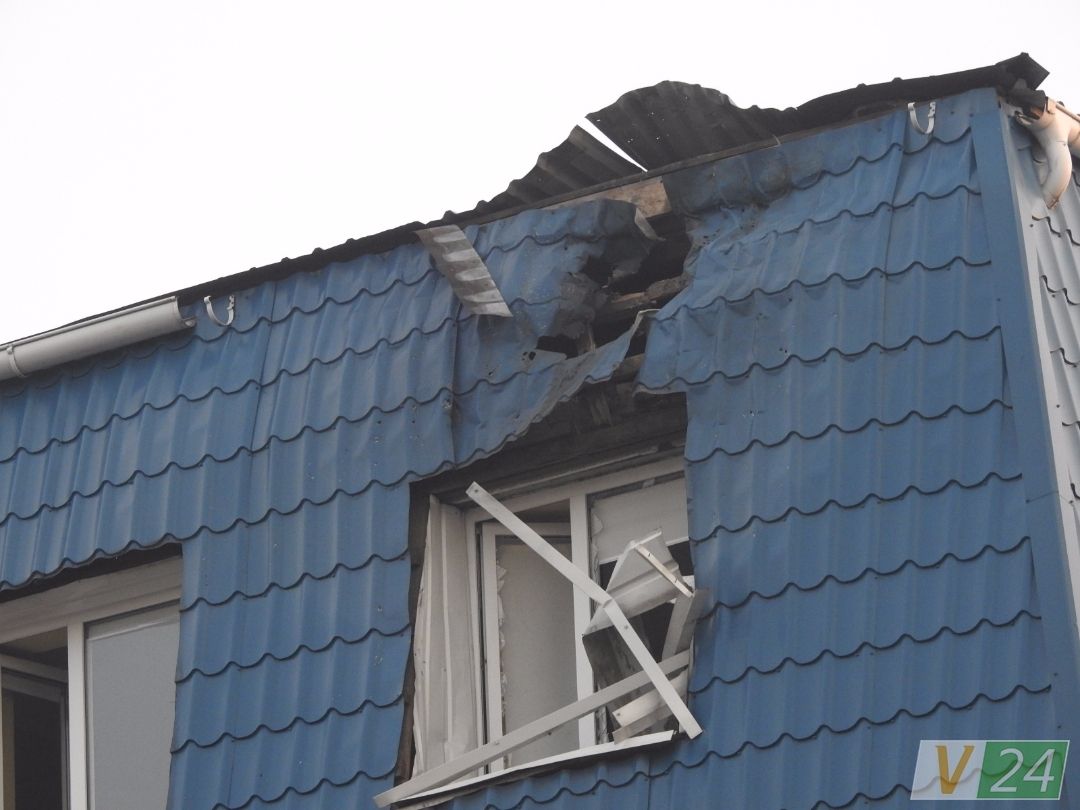 volyn24.com
The territory of the Consulate was cordoned off by law enforcers.
Poland's Consul in Lutsk Krzysztof Sawicki in his comment to Volyn24 has called the shooting a "terrorist act," aimed at killing people.
As UNIAN reported earlier, on February 8, a group of vandals threw red paint at the Polish consulate in Lviv, and painted graffiti reading "Our land" on the wall in front of the building
In January, a monument dedicated to Poles murdered in 1944 in the village of Huta Pieniacka by the troops of the Ukrainian division of the SS Galicia was damaged.
Later in the month, graves at a WWII cemetery in Bykivnia, north-central Ukraine, where thousands of Polish officers are buried, were vandalized with red paint.
The cases of vandalism against Polish memorials across Lviv region are in fact planned provocations aimed at spoiling friendly relations between the Ukrainian and Polish nations, the Lviv Regional State Administration (RSA) said in a statement.
The RSA says that "a third party is behind such actions, which has long been trying to incite enmity between nations through provocations and acts of vandalism."