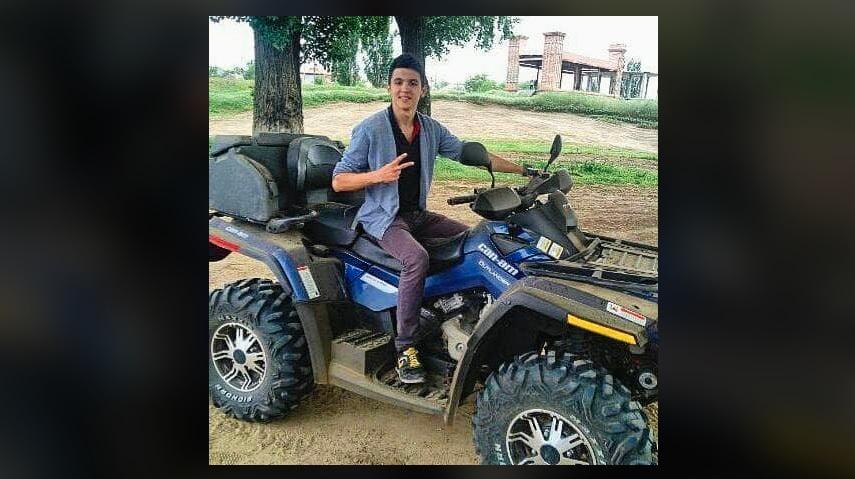 Snapshot
The death of one of the Ukrainian Air Force University cadets who were killed in the An-26 crash in Kharkiv region Friday night, Oleksandr Skochkov, 20, is not the first tragedy in his family, it has turned out.
His father Ihor Skochkov, a military pilot, had died in the Donbas warzone near Luhansk when the enemy downed the Il-76 transport plane he was operating as a navigator on June 14, 2014, Hromadske reported.
Ihor Skochkov, had served as an aviation squadron navigator with the Army's 25th Guards Military Transport Aviation Brigade.
Skochkov Junior had also sought to become an air force navigator, just like his late father.
Read alsoDefense minister names probable cause of An-26 crashAn-26 accident in Chuhuiv: Background
The plane crashed on approach to the Chuhuiv military airfield by the highway on the night of September 25. Kharkiv's Air Force University's crew and cadets were on board – a total of 27 people.
Twenty-five people were killed in the tragic accident and two survived. Later, one of the survivors died in the intensive care unit of the Kharkiv hospital.
SBI investigators opened proceedings into possible "violation of flight rules and preparation, which led to a disaster and grave consequences" (Article 416 of the Criminal Code of Ukraine).
Flight recorders have already been retrieved from the crash site.
The SBU security service elaborated on the last moments of the tragic flight as per ground control data.
At 20:38 the captain reported left engine failure to the tower.
At 20:40, he requested an approach to land, and at 20:43 the plane passed the outer marker.
At 20:45, the plane crashed.
Deputy Interior Minister Anton Geraschehnko added that the pilot reported he would be landing the plane with one operating engine.
The An-26 that crashed on Friday was manufactured in 1977. It had been operated as a training aircraft for the Air Force.
Il-76 downing by Russian proxy forces in June 2014
The Il-76 military transport aircraft was shot down by Russia-led forces near the city of Luhansk in the early hours of June 14, 2014, as the plane was landing. At the time, paratroopers with Ukraine's 80th Separate Air Assault Brigade were holding defense at the airport of Luhansk, surrounded by enemy troops. The Il-76 was supposed to deliver ammunition, equipment, and personnel. Onboard the aircraft there were nine crew members and 40 paratroopers. They all died in the crash.
According to investigators, the aircraft was shot down by Russia-controlled terrorists Andrei Patrushev and Alexander Gureev on the orders of Igor Plotnitsky, ex-leader of the so-called "Luhansk People's Republic" ("LPR") terrorist organization. All three are accused of committing an act of terror under Part 3 of Article 258 of the Criminal Code of Ukraine.