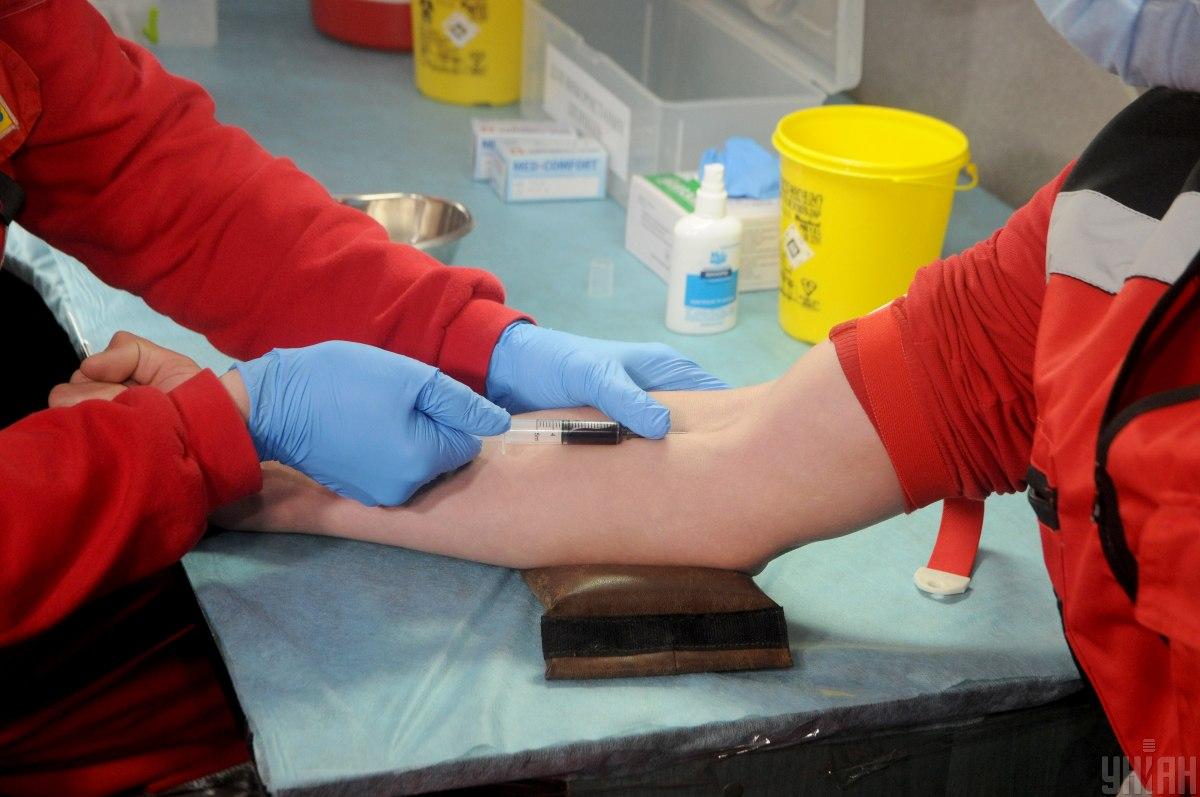 Photo from UNIAN
The Ministry of Health of Ukraine has updated the protocol for patients with suspected coronavirus.
The ministry's press service has posted on Facebook an infographic with a step-by-step mechanism for providing assistance to patients with suspected COVID-19.
What to do if you think you have coronavirus
Call your family doctor.
Your family doctor will provide a consultation and decide whether hospitalization is necessary. Also, if required, the physician will visit the patient at home.
An ambulance is called to collect samples for a coronavirus test.
Then the samples are delivered to the laboratory.
After test results return, if coronavirus is confirmed, the infected person is entitled to medical treatment.
The patient is recommended to self-isolate from the moment of contacting a family doctor until a diagnosis is confirmed or dismissed.
Read alsoUkraine reports three new COVID-19 cases in armed forces as of Sept 7"If you have COVID-19 symptoms, first of all you remotely contact your family doctor. If have not signed a declaration, you can still contact a local polyclinic, in the area where you live or resided previously. Also, you can call the territorial health department's hotline, where you will get all the necessary information about medical assistance," Deputy Minister of Health Iryna Mykychak told a briefing.
The patient shall not search for the ambulance on their own. Ambulance shall be deployed by a family doctor. Their work is paid work for by the National Health Service of Ukraine.
What to do if you have no family doctor
In cases where a patient has not signed with a family doctor (hasn't signed a declaration with a relevant physician), you can ask for help by calling the regional coronavirus hotline.
There are hotlines in every region. Its dispatcher will call up an ambulance for the person.
"If the course of the disease is mild, you can receive treatment from home. If the course of the disease requires hospitalization, the family doctor must organize such hospitalization: the doctor calls an ambulance and the patient is taken to a hospital with the relevant COVID-19 hospital," explained Mykychak.
She clarified that critical conditions are high fever and shortness of breath. In case patients have that, they should call 103 medical emergency hotline.
"The ambulance team will assess your condition and, if necessary, take you to the relevant hospital. The patient does not organize hospitalization on their own. There are coordinators in each area who must ensure such efforts."
The free package of medical services for COVID-19 patients includes:
COVID-19 testing;
Laboratory and instrumental research;
Medical assistance in accordance with industry standards;
Oxygen support;
Intensive care including mechanical ventilation;
Drug therapy and pain relief; and
Doctors' consultation in all necessary specialties.
Cost of all medications provided for by the National COVID-19 Protocol are covered by the NHSU.
"Treatment is free of charge for patients," Mykychak says.
Coronavirus in Ukraine: latest
Ukraine said 2,174 new active COVID-19 cases had been confirmed across the country in the past 24 hours as of September 7, 2020.
Ukrainian Health Minister Maksym Stepanov says 8,941 children and 12,069 healthcare workers have contracted the coronavirus (COVID-19) since the start of the pandemic.
At the same time, the latest poll says some 24% of Ukrainians consider the coronavirus epidemic in the country "non-threatening," while 14% of respondents think opposite.