facebook.com/kpszsu
U.S. Air Force B-52H Stratofortress strategic bombers have entered Ukraine's airspace, the Air Force Command of Ukraine's Armed Forces reported on Wednesday, September 23.
"Today, September 23, a pair of B-52Hs once again entered Ukraine's airspace. U.S. strategic bombers are being escorted by Su-27 and MiG-29 fighters of Ukraine's Air Force's tactical aviation brigades," the press service wrote on Facebook.
The Air Force's Public Relations Service also stressed that American pilots, in integration with Ukrainian fighters, are working to create collective defense capabilities and provide the United States, NATO Allies and key partners of the Alliance with the strategic and operational capabilities to deter the aggressor state.
"American partners of Ukraine once again demonstrate comprehensive support of our state in the international arena in the field of security," the statement says.
The U.S. Embassy in Kyiv wrote on Facebook that the USAF CV22B tilt-rotor planes flew over Kyiv on Wednesday. The planes were seen flying over the Dnipro River in the city center, much to the amusement of the locals.
At the same time, MC130J could be observed flying over the cities of Kherson, Zaporizhia, Dnipro, Poltava, and Cherkasy.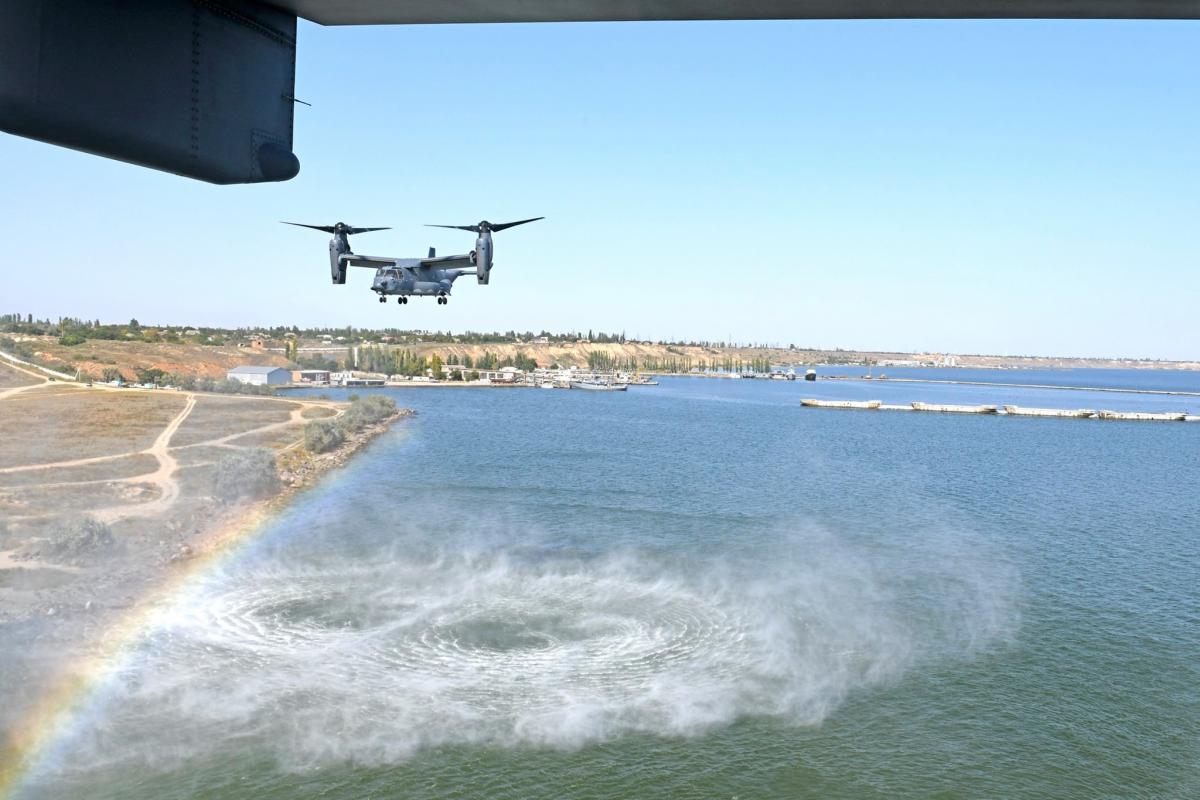 usdos.ukraine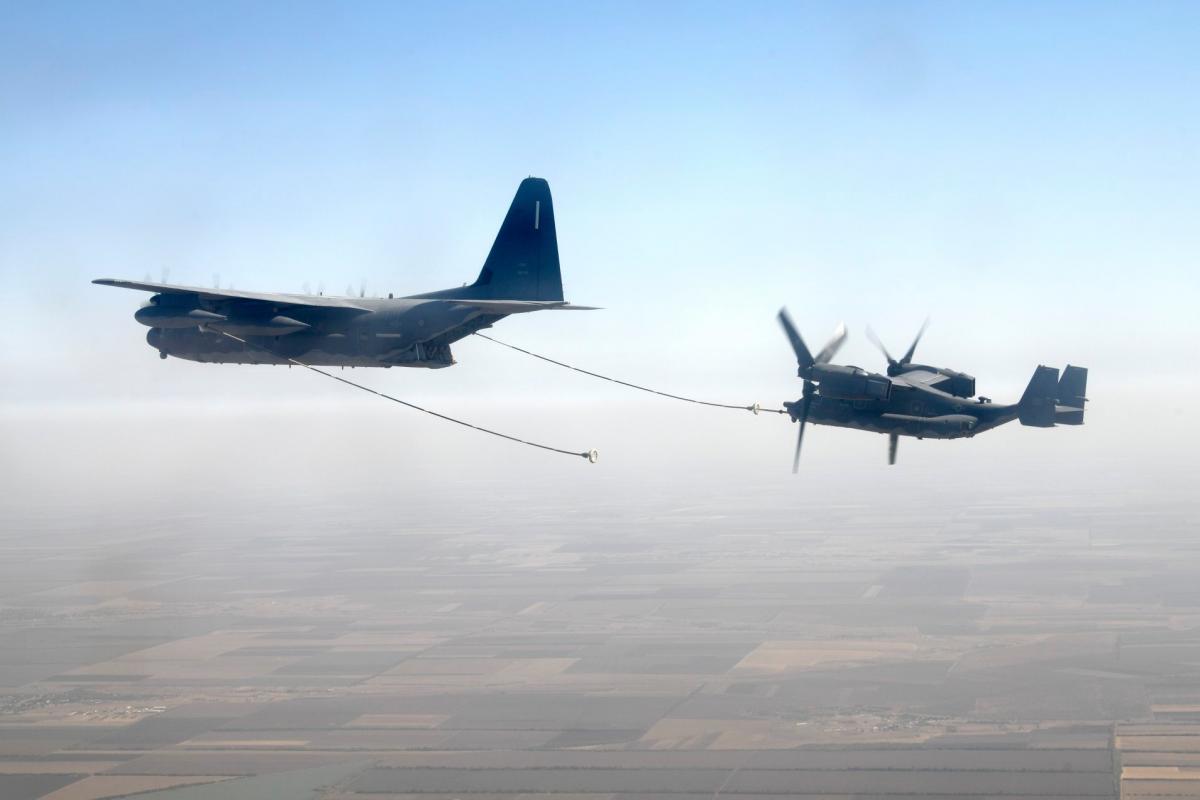 usdos.ukraine
Fiction Urchin drills
U.S. Air Force's MC-130J Commando II multimission tanker and CV-22 Osprey tilt-rotor planes, assigned to the UK's 352nd Special Operations Group are taking part in the ongoing Fiction Urchin joint exercises of the two countries' special operations forces, practicing infiltration and exfiltration routine.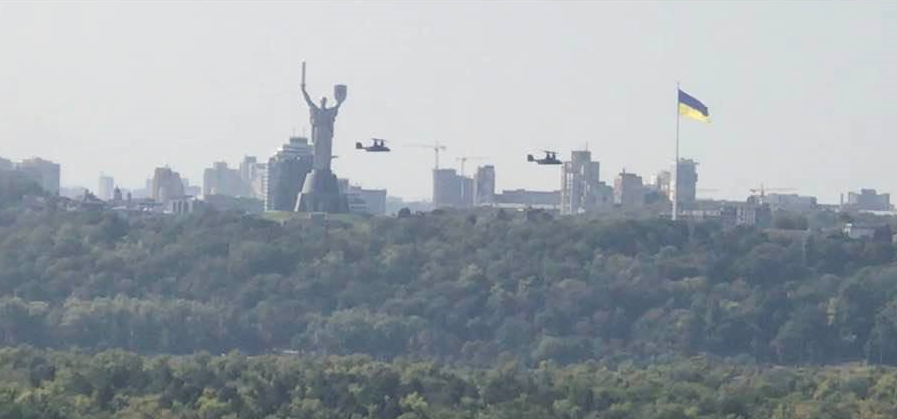 Facebook/Oleksiy Savchenko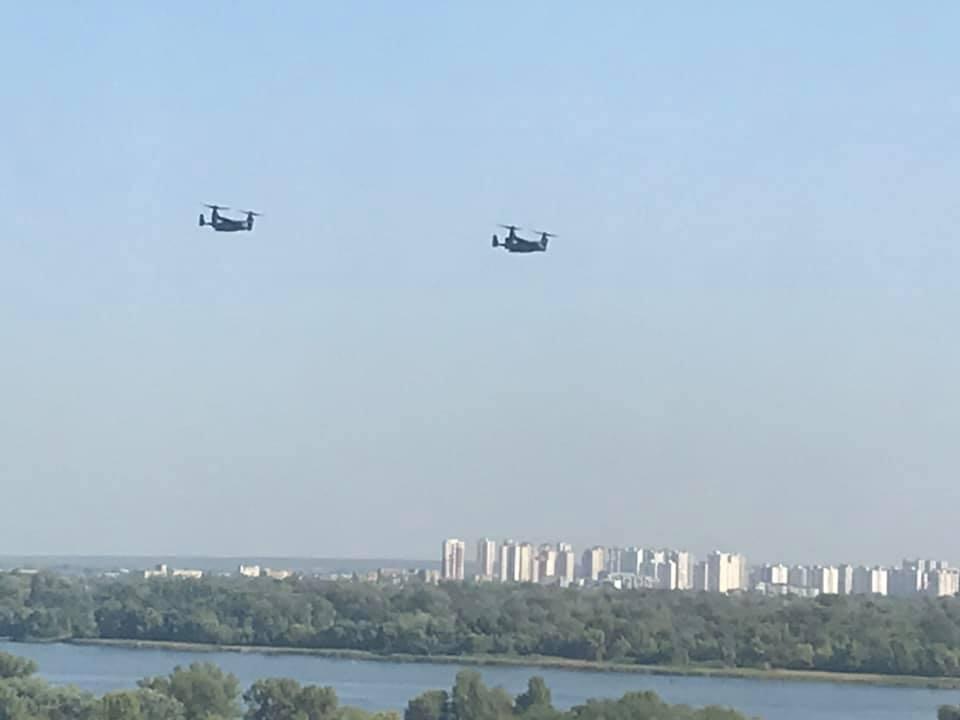 Facebook / Olena Selinkova
B52 bombers: memo
The Boeing B-52 Stratofortress is an American long-range, subsonic, jet-powered strategic bomber. It has been operated by the United States Air Force since the 1950s. The bomber is capable of carrying up to 70,000 pounds (32,000 kg) of weapons,] and has a typical combat range of more than 8,800 miles (14,080 km) without aerial refueling. It was built to carry nuclear weapons for Cold War-era deterrence missions, as per Wikipedia.
Russia's Caucasus 2020 drills underway
Meanwhile, on September 21-26, Russia is conducting its massive Caucasus 2020 (also called Kavkaz 2020) command post exercise.
The main actions will unfold at the Kapustin Yar and Ashuluk training grounds, as well as in the waters of the Black and Caspian Seas.
China, Armenia, Belarus, Iran, Myanmar, and Pakistan are reported to be taking part in the Russia-led drill.