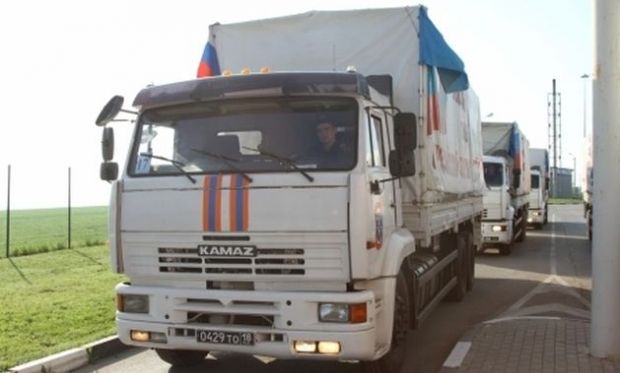 mchs.gov.ru
The Kremlin persists that the column of over 100 trucks caries aid for local Donbas residents, including food and medicine, but Ukrainian border guards have only been permitted to carry out visual inspection from behind a fence. As before, Russia directed the column via a checkpoint where the Ukrainian authorities are not in full control, according to Ukraine Today.
Ukrainian government has repeatedly stressed that such convoys were being used  mainly for supplying militants in seized territories of Donetsk and Luhansk regions with weapons, ammunition and fuel. Arivals of "humanitarian aid" often coincided with intensified militant attacks on government forces, according to the Ukrainian military.
In addition, the trucks deliver the bodies of Russian troops and mercenaries killed in action back to the Russian territory.
Earlier, evidence emerged that the equipment of Ukrainian factories located in the region was also loaded onto the trucks that were heading back to Russia.