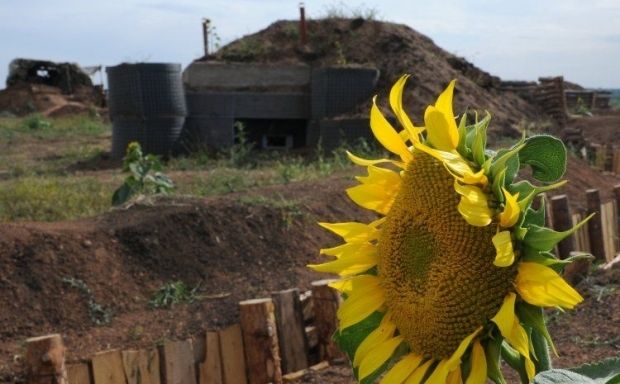 Donbas is seeing a full ceasefire / Photo from UNIAN
The truce has allowed Ukraine to start scheduled withdrawals of military hardware and weapons whose caliber is under 100mm, it said.
In keeping with the peace agreements, the pullback process is split into two phases and will last 41 days.
At the first stage, the Ukrainian troops in Luhansk region will start pulling back tanks from the contact line on October 5.
"Tanks T-64 and T-72, 85mm antitank guns D-48 and D-44, and 82mm mortars 2B-9 will be relocated as part of the pullback," the ATO press center wrote.
The process of the withdrawal of military hardware and weapons is bilateral, and will take place under the supervision of OSCE representatives and the media.