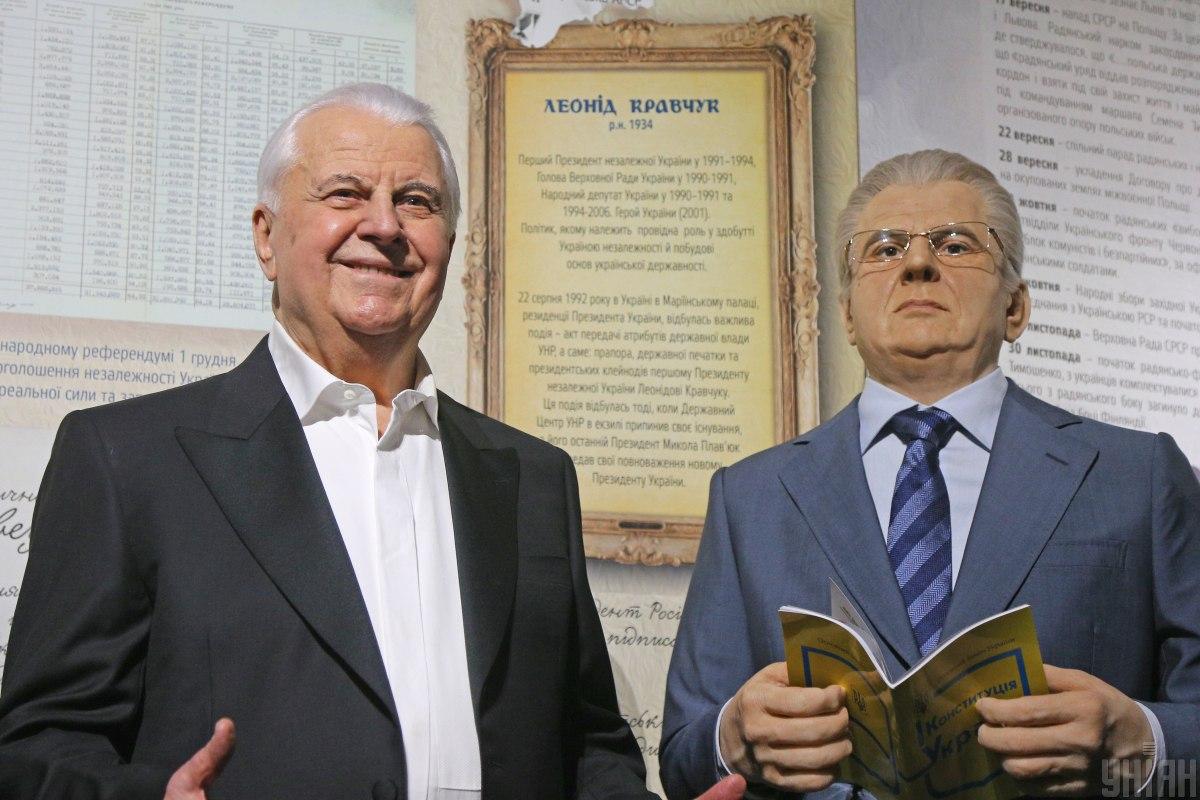 Leonid Kravchuk (left) / Photo from UNIAN
Ukrainian President Volodymyr Zelensky has explained that his recent pick for the top position in Ukraine's delegation to the Trilateral Contact Group on Donbas settlement, the country's first president Leonid Kravchuk, is a strong figure worthy of the new post.
Speaking with journalists on a visit to Donetsk region's Chasov Yar on Thursday, August 6, the president referred to Kravchuk as a "well-educated" and "wise" man who enjoys people's respect throughout the country, as seen in a stream broadcast by the President's Office.
Read alsoKravchuk in TCG: cons and pros
"Why did Leonid Makarovych Kravchuk took helm of the [Trilateral Contact] Group? I'll tell you this, we actually had several candidates. I believe that the Group should be headed by someone strong, wise, and well-educated who enjoys respect across Ukraine, including in its parts that are, unfortunately, now being temporarily occupied. This is very important for the [delegation] chair," Zelensky said.
At the same time, he praised the "great work" of Kravchuk's predecessor in the TCG, Leonid Kuchma, which the public "obviously doesn't see."
"Meetings are held behind closed doors, so people only see the reports following meeting of subgroups: political, security, or economic. They last for long hours. I'm grateful to him for this really difficult work. He has really grown tired, there are no other reasons [for his step-down]," the head of state emphasized.
Read alsoKravchuk says ready for compromises with Russia on Donbas
As UNIAN reported earlier, on July 28 came the reports on Leonid Kuchma resigning from the top post in Ukraine's delegation to the TCG.
President Zelensky noted that he respects Kuchma's decision, and thanked him for his work as head of the Ukrainian team.
On July 29, Zelensky said that different candidates were being considered to replace Kuchma, including the delegation's first deputy chairman, Deputy Prime Minister of Ukraine Oleksiy Reznikov, and first President of Ukraine Leonid Kravchuk.
Eventually, Zelensky opted for Kravchuk, appointing him head of delegation on July 30.