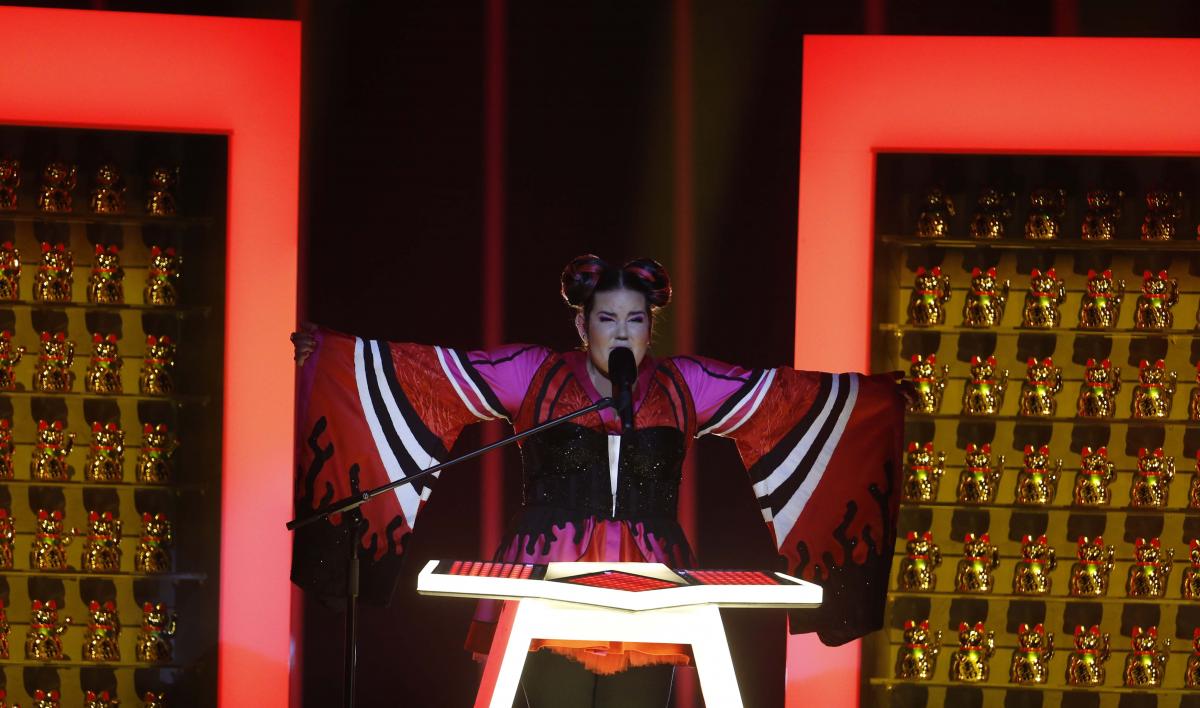 REUTERS
Israel will host the Eurovision song contest in 2019 after that country's Netta has won this year's contest in Lisbon, Portugal, with 529 points, having performed the song "Toy."
The top five performers are Israel, Cyprus (436 points), Austria (342), Germany (340), and Italy (308), according to the Eurovision official website.
Ukraine's MELOVIN ranks 17th with 130 points.
The Eurovision 2018 Grand Final was held on May 12.
Read alsoPortugal wins Eurovision 2017 trophy in Kyiv
The Eurovision Song Contest 2018 is the 63rd edition of the annual Eurovision Song Contest. It took place for the first time in Portugal following the country's first victory at the 2017 contest in Kyiv, Ukraine.
Ukraine has only been taking part in Eurovision since 2003 – but has already won notched-up two victories, the most recent coming with Jamala in 2016.
In 2018, forty-three countries participated in the contest, equaling the record of the 2008 and 2011 editions.