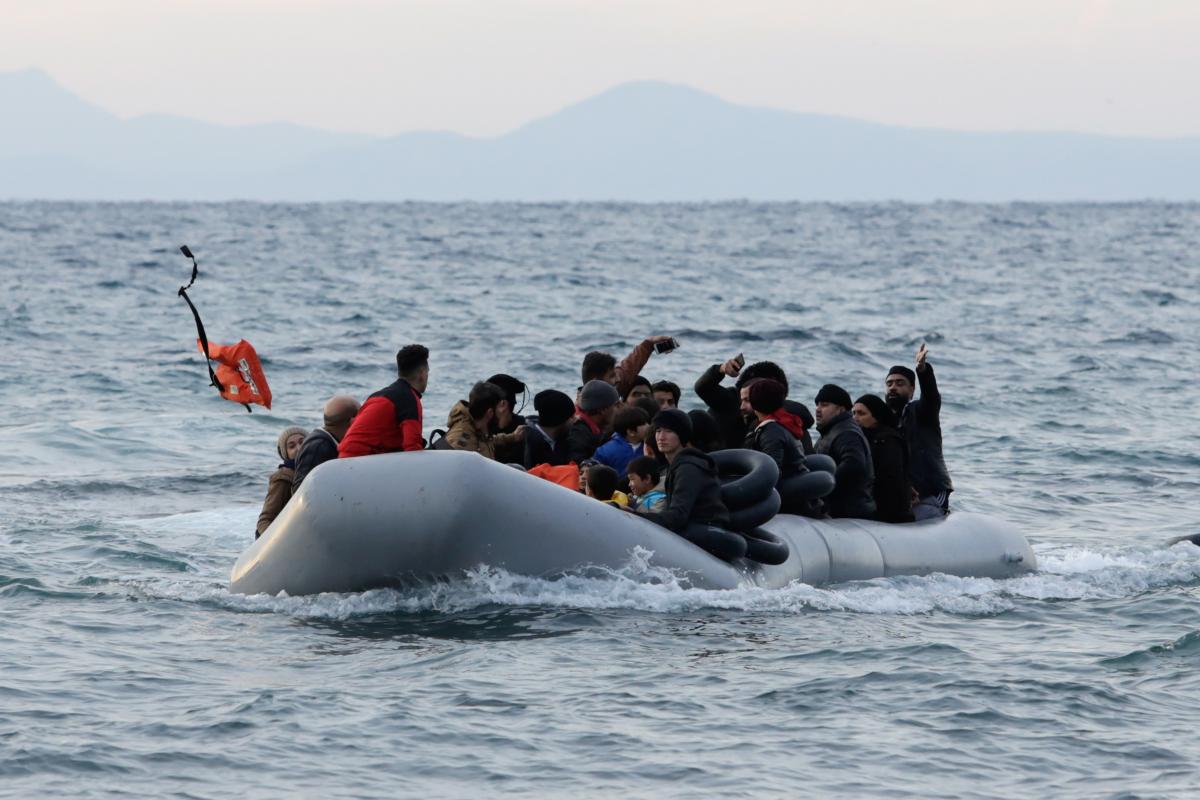 REUTERS
Greece said on Sunday it was facing a "severe" threat from thousands of migrants gathering on its borders after Turkey eased curbs on their movement.
"This movement is guided and encouraged by Turkey," government spokesman Stelios Petsas told reporters, according to Reuters.
"Under the present conditions the present situation is an active, serious, severe and asymmetrical threat to the national security of the country."
As reported earlier, Greek officials said they had blocked 10,000 people from entering the European Union from Turkey, while Ankara reports 76,000 people have crossed the border. The EU's border control agency says it is on "high alert," adding they are deploying support to Greece, according to DW.
Read alsoRussia should stay out of Turkey's fight against Assad regime, Erdoğan tells Putin – media
Greek Defense Minister Nikos Panagiotopoulos accused Turkey of intentionally organizing the migrants along the shared border after finding out where Greek troops are posted.
French President Emmanuel Macron tweeted: "Full solidarity with Greece and Bulgaria, France is ready to contribute to European efforts to give them rapid assistance and protect the borders. We must act together to avoid a humanitarian and migration crisis."
Austrian Chancellor Sebastian Kurz said: "We are ready to support countries on the EU border with additional police forces. If this does not work, Austria will defend its own borders."
The situation of 2015 must not repeat itself, according to Kurz.
The latest influx of refugees was a result of the spark of hostilities in northwestern Syria where Turkish forces clashed with Russia-supported Syrian government troops to protect the last stronghold of Syrian rebels, the city of Idlib.
At least 33 Turkish soldiers were killed in just one day last week, which prompted a firm response by Turkey's air force and artillery which engage "all known" targets of Syrian forces in the area. 
Turkish President Recep Tayyip Erdoğan said Saturday that Ankara has asked Moscow to stay out of its fight against Assad regime forces in Idlib as Turkish forces continued to target regime positions in northern Syria.
"I asked Putin for Russia to leave Turkish forces alone to fight the regime, we can't seem to understand Russia's intentions there," Erdoğan said.