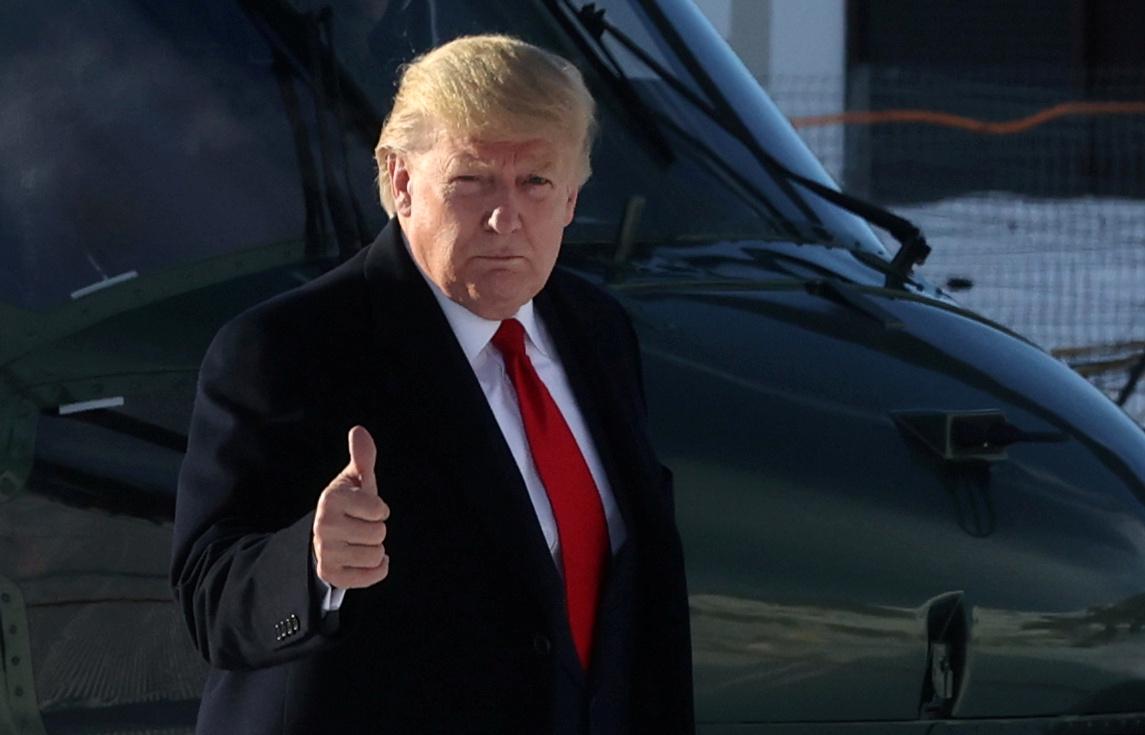 REUTERS
U.S. President Donald Trump will not be attending this year's Victory Day Parade on Moscow's Red Square May 9.
That's according to Dmitry Peskov, the Kremlin's press secretary, an UNIAN correspondent in Russia reports.
Russian authorities received the corresponding information via diplomatic channels, the spokesman added.
As earlier reported by Information Resistance OSINT group, Russian supervisors were selecting members of illegal armed groups in Russia-occupied Donbas to be sent to Moscow to participate in the Victory Day parade on May 9.
As UNIAN reported, the Ukraine Crisis Media Center launched an appeal to foreign leaders with a call to refrain from official visits to Moscow for the May 9 military parade.
Read alsoRussia "hired network of Britons" for intelligence operations – media
"To remind you, this year marks the 75th anniversary of the end of the bloodiest military conflict in human history: World War II. In the civilized world, this is an occasion to recall the causes and consequences of that terrible war and to ensure that such a tragedy never happens again. The Russian Federation exploits this date to justify aggressive policies against other independent countries, past and present," reads the statement published on the UCMC website, in support of the #StopPutinsParade campaign.
Participation in the event by the leaders of the civilized world "legitimates Russian aggression, and encourages the Russian leadership to continue gross and systematic violations of the sovereignty of other states and the human rights of their citizens."
Kremlin spokesman Dmitry Peskov earlier said Ukrainian President Volodymyr Zelensky had not yet been invited to visit Moscow on May 9.