Churkin: Russia virtually removed from MH17 investigation
16:52, 16 July 2015
World
Russian experts have virtually been removed from an investigation into the air crash of Malaysia Airlines flight MH17 over the territory of Ukraine on July 17, 2014, permanent representative of Russia to the United Nations Vitaly Churkin said on Russian TV channel Rossiya 24.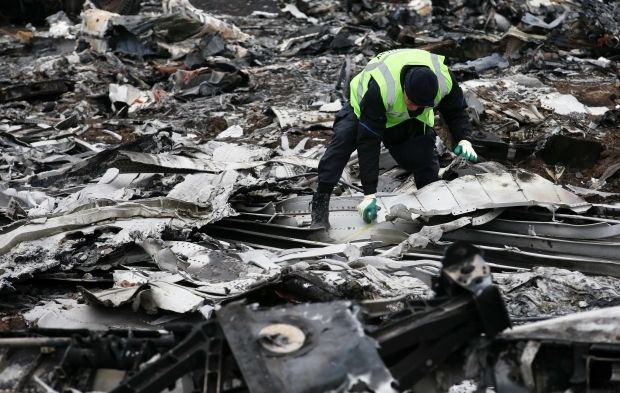 REUTERS
"We have always continued to advocate for international cooperation [in investigating] the disaster. But it turned out that our experts have virtually been removed from this, the investigation has been proceeding on its own," he said.
According to Churkin, Russia is still skeptical about the idea of setting up an international tribunal to prosecute those responsible for the crimes connected to this crash.
"We continue to treat this with skepticism. We believe that conceptually it has no solid basis," he said. According to him, it is "quite obvious" from a legal point of view.
UNIAN's memo. Flight MH17 from Amsterdam to Kuala Lumpur was downed in Donetsk region on July 17, 2014. There is mounting evidence the plane was shot down by a powerful Buk-M anti-aircraft missile system. All 298 people on board were killed. Most of the passengers, 194, were Dutch citizens, while 43 people, including all of the aircraft's crew, were citizens of Malaysia.
The plane crashed near Shakhtarsk in Donetsk region, in an area controlled by Russian-backed militants.
The bodies of the crash victims were transferred to the Netherlands for forensic medical examination and identification.
On July 24, 2014, Ukraine delegated the investigation of the aircraft crash to the Netherlands.
On July 9, Malaysia published a draft UN Security Council resolution calling for establishing an international tribunal to investigate downing of a Malaysia Airlines plane over eastern Ukraine last year.
If you see a spelling error on our site, select it and press Ctrl+Enter