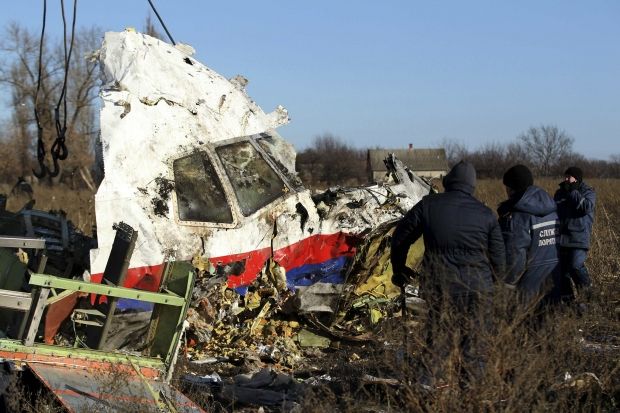 REUTERS
"The evidence providing for bringing certain individuals to justice has been gathered, while the Joint Investigation Team is yet to decide on qualification of criminal activities," said Vitaliy Mayakov, deputy chief of the main investigative department of the SBU, at a briefing in Kyiv on Thursday.
The SBU official noted that one part of the individuals who are responsible for committing the crime, remain in the occupied parts of Donetsk and Luhansk regions, and another part – in the territory of a neighboring state (Russia).
According to Mayakov, as of today, it is clear where the MLRS unit was brought from, who it belonged to, where the missile was launched from, where and by which route the MLRS unit was later withdrawn from the scene.
Mayakov also told the press that the JIT has examined as evidence five billion online messages, 1,5 million telephone calls that were made before, during and after the incident in certain areas.
The security service official also mentioned that the Ukrainian authorities had not yet received the final version of a draft report which publication was earlier announced by the foreign media.
UNIAN's memo. Flight MH17 from Amsterdam to Kuala Lumpur was downed in Donetsk region on July 17, 2014. There is mounting evidence the plane was shot down by a powerful Buk-M anti-aircraft missile system. All 298 people on board were killed. Most of the passengers, 194, were Dutch citizens, while 43 people, including all of the aircraft's crew, were citizens of Malaysia.
The plane crashed near Shakhtarsk in Donetsk region, in an area controlled by Russian-backed militants.
The bodies of the crash victims were transferred to the Netherlands for forensic medical examination and identification.
On July 24, Ukraine delegated the investigation of the aircraft crash to the Netherlands.