Putin's deceptive pause: What are Russia's next steps in Ukraine?
14:00, 02 September 2015
World
Russian President Vladimir Putin seeks restoring relations with the West, while Obama administration is aware of the Kremlin leader's deceptive behavior and does not fall for a swift "warm up," suggests Marvin Kalb, a nonresident senior fellow with the Foreign Policy program at Brookings.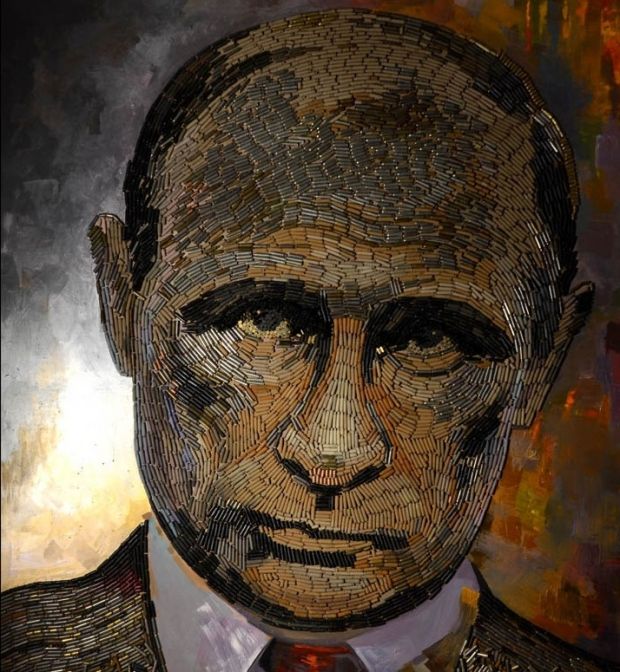 Photo from UNIAN
"Obama and his top advisers, burned once by Putin when he shocked everyone and seized Crimea in late February 2014, do not want to be burned again. They realize that Putin—once a KGB colonel, now a modern Peter the Great (with a smidgen of Stalin)—is still capable, if he chooses, of throwing Europe and the world into a Cold War-style confrontation," Kalb wrote in his blog on September 1.
"If left unchecked, that could quickly dominate not only newspaper headlines but also global calculations about war and peace. He has that kind of clout," wrote Kalb
The author suggests that these days, everything in and around Ukraine seems to be in "managed instability." Putin can bring the crisis closer to a possible solution or he can widen the war. Or, more simply, he can "freeze" it. The key question is: What does Putin have in mind? What are his plans, assuming that he has plans, and is not winging the crisis day by day?
Read alsoRussia amasses heavy weapons and troops for Donbas offensive - SBUThe fact that Russia faces plenty of challenges today makes Putin less inclined to "shoot from the hip" and more interested in an accommodation with the West. Putin knows that Russia's economy is in deep crisis, suffering a 4.9% GDP decline in Q2 of 2015 year over year and prospects of a 17% inflation, caused in part by Western economic sanctions against Russia and by falling oil prices. Incomes have had to be drastically reduced, setting off mini-strikes in different parts of the country, the author says.
"With respect to Ukraine, Putin's position is hardly ideal, but it is still manageable. He now owns Crimea and controls two rebellious provinces in the southeast Donbas region. He knows Ukraine faces the possibility of economic collapse, even though it has made some progress. The more it slips toward the abyss, the better his chances, he thinks, of keeping Ukraine out of the Western orbit, which has always been one of his principal goals. Putin has the assets to throw Ukraine into further chaos at any time," the expert said.
"Another line of argument, much less comforting, is that Putin has merely been waiting for the right moment to widen the war in Ukraine and perhaps elsewhere," Kalb believes. If Putin decided to strike, Western analysts believe that it would be a tough fight but that ultimately the pro-Russian forces would win. The Poroshenko regime would then be pushed to the edge of collapse."
The author finds even more threatening to the West—specifically to NATO—that Putin might launch a sophisticated hybrid attack into the Baltics, starting with Estonia, where 24% of the population is Russian. Estonia, as NATO member state, would almost certainly invoke Article 5, which Obama pledged to honor during his last year visit to the region.
Read alsoUS plans large-scale exercises in Baltic States"In recent weeks, apparently concerned about expanding NATO maneuvers, Russian generals have gone out of their way to deny that they have any intention of invading the Baltics," Kalb wrote.
"Would Putin really go that far? Would the United States, tired from non-stop wars in the Middle East, really roll up its sleeves and fight for Estonia? Neither is very likely. So, what now? Unfortunately, so much of the answer lies in Putin's strategy, so murky and unpredictable to outsiders and maybe to him and his advisers as well," the author concluded.
If you see a spelling error on our site, select it and press Ctrl+Enter