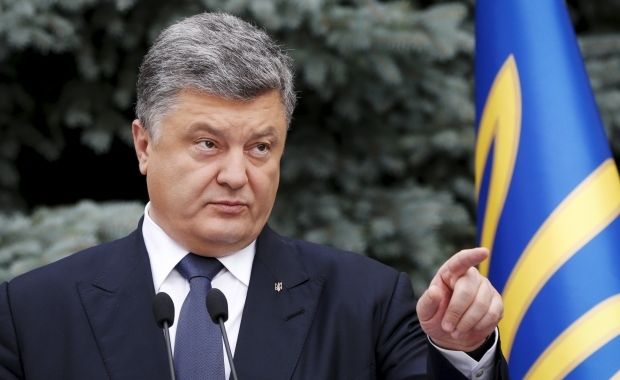 REUTERS
"Putin has failed to build a coalition with the help of Syria to negotiate Syrian issues," Poroshenko said in an interview with TV journalists, which was broadcast by the Ukraina TV Channel on Sunday. "Putin's wish is very simple: having failed in a strategy for creating a 'Novorossiya' in the east of Ukraine, he cannot give up that logic and will try to create a 'Novosyria' to strengthen his positions."
"But the world before Putin's aggression in Syria and the world after Putin's aggression in Syria differ," Poroshenko said.
In his words, Putin will try to regain leverage in big-league politics. And "he will try to get there through the back-door entrance – from Syria," Poroshenko said.
"Putin hasn't joined the international coalition" – he is on the side of terrorists, according to Poroshenko. "Russia continues to be a sponsor of terrorism, and the world is shocked," he added.
UNIAN's memo.'Novorossiya' (literally "New Russia") is a Russian propaganda-fueled project, represented by the two self-proclaimed Donetsk People's Republic and Luhansk People's Republic in Donbas, Ukraine's east.
Russia annexed the Ukrainian territory of Crimea in March 2014 after its troops had invaded the peninsula, and then began to destabilize the situation in Donbas. Later, the self-proclaimed Donetsk and Luhansk People's Republics were created, with the direct participation of Russian special forces and the support of Russian army in Donbas, according to Ukraine officials.
Russia launched airstrikes on Syria on September 30, 2015, mainly hitting areas held by rival insurgent groups rather than the Islamic State fighters it said it was targeting, according to UK-based Syrian Observatory for Human Rights.