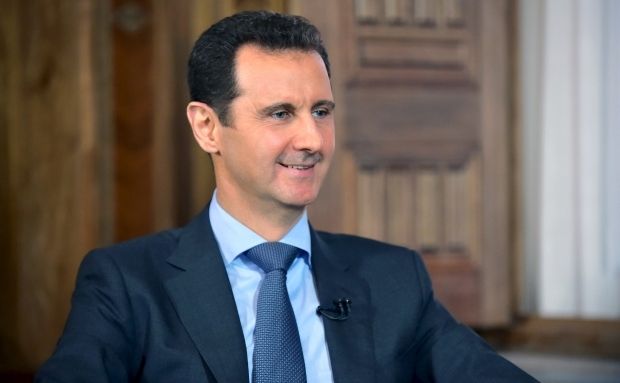 REUTERS
Moscow has mainly targeted central and northwestern Syria, strategic regions that are the gateway to President Bashar Assad's strongholds in Damascus, and along the Mediterranean coast. But the strikes appear to have given Assad new confidence to try to retake some lost ground, reads the report.
According to the Syrian official, the government push is concentrated in the adjacent provinces of Hama and Idlib where rebels have been advancing in the past months. The official spoke on condition of anonymity in line with regulations.
The Islamic State group is not present in the areas where the fighting is underway, says the report.
Wednesday's offensive in central Syria and the ensuing clashes with jihadists, including al-Qaeda's Syrian branch, was the first major ground fighting since Moscow began launching air raids in Syria last week.
The Russian airstrikes appear to have emboldened Syrian troops to launch the ground push after suffering a string of setbacks in northwestern Syria over the past few months.
As UNIAN reported earlier, Russian Defense Minister Sergei Shoigu said Russia carried out 26 missile strikes from four warships of its Caspian Sea flotilla. Shoigu insisted the operation targeted ISIS.
Shoigu also said Russia has carried out 112 airstrikes on IS positions since its operation began on September 30.
The Britain-based Syrian Observatory for Human Rights said a government offensive began on four fronts early Wednesday in the northwestern provinces of Idlib and neighboring Hama. Observatory director Rami Abdurrahman described it as "the most intense fighting in months."
In Syria, the leader of a US-backed rebel group, Tajammu Alezzah confirmed the ground offensive in a text message to the media, claiming there were Russian and Iranian soldiers in the operation.