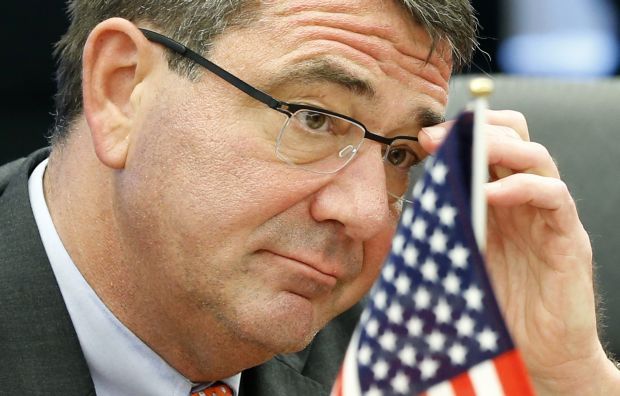 REUTERS
U.S. Defense Secretary said he expects that "in coming days the Russians will begin to suffer casualties in Syria."
"We've seen increasingly unprofessional behavior from Russian forces, they violated Turkish airspace which … is NATO space, they've shot cruise missiles from a ship in the Caspian Sea without warning, they've come within just a few miles of one of our unmanned aerial vehicles," said Carter.
Russia's actions in Syria are "shattering a façade that they're there to fight ISIL," according to Carter. The U.S. Defense Secretary also reiterated American support for moderate Syrian opposition.
The official stressed that "we will seek an agreement with the Russians on professional safety procedures for Coalition pilots."  
As reported earlier, Russia continues to support Syrian President Bashar al-Assad. Syrian armed Forces have launched a ground offensive supported by the Russian Air Force. The U.S. State Department stated that under 10% of Russian airstrikes in Syria actually targeted ISIL. Most strikes hit the insurgents from the Syrian opposition who counter Assad's regime.