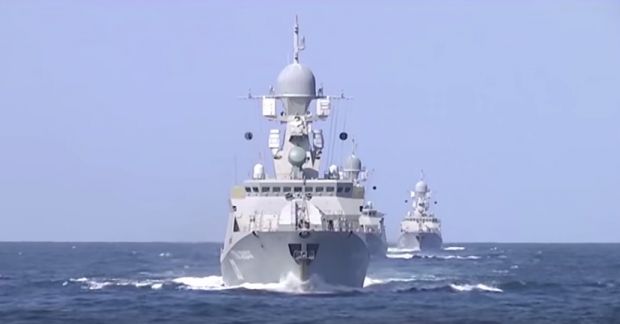 screenshot
Monitoring by U.S. military and intelligence assets has concluded that at least four missiles crashed as they flew over Iran. One official said there may be casualties, but another official said this is not yet known, CNN reports.
The assessment came as Defense Secretary Ashton Carter warned Thursday at NATO headquarters in Brussels that Russia would likely suffer casualties within the coming days as it deepens its military involvement in Syria.
Carter also took rhetorical aim at Moscow Thursday, calling out Russia for "increasingly unprofessional behavior" after a Russian fighter jet violated Turkish airspace earlier this week and after Russia launched missiles into Syria from the Caspian Sea "without warning."
As UNIAN reported earlier, Russia's Defense Minister Sergei Shoigu confirmed naval strikes on Syria22 with cruse missiles launched from a 1,500 distance from targets by three warships located in the Caspian Sea. The trajectory of missile flight also confirms that they flew over the territory of Iran and Iraq.
Iran's semi-official FARS news agency, however, said that neither Russian nor Iranian authorities have confirmed the U.S. officials' information at this point.