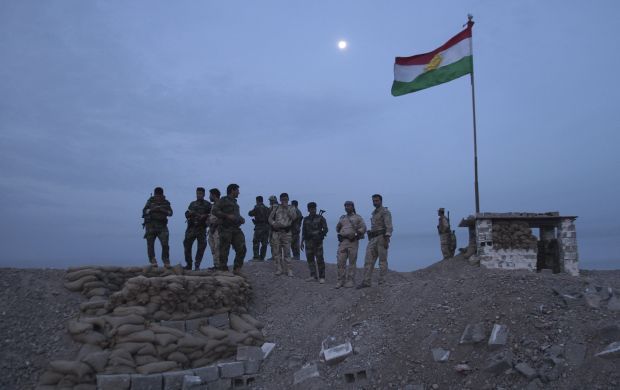 REUTERS
Russian airstrikes hit several targets near the towns of Talbiseh and Teir Malla, located approximately five kilometers away from the mostly government-controlled Homs, Reuters reported citing the Syrian Observatory for Human Rights.
The organization added that the attack involved the Syrian soldiers and fighters of the Lebanese-based Hezbollah. A TV channel al-Manar owned by Hezbollah reported that the Syrian army is on the ground offensive in the north of Homs province.
As UNIAN reported earlier, Russian bombers have been conducting air raids in Syria since September 30, with the Kremlin claiming they target the Islamic State.
According to media reports, the air strikes are accompanied by ground offensive operations of Assad's army.
On Ovtober 7, Defense Minister Sergei Shoigu reported to Russian President Vladimir Putin on the naval launch of cruise missiles on targets located in Syria from the Caspian Sea.