MEP calls Dutch referendum on Ukraine-EU Association "political provocation"
23:36, 21 October 2015
World
Member of the European Parliament, Petras Austrevicius, called a "political provocation" holding a referendum on the ratification of the EU-Ukraine Association Agreement, suggesting that the idea for such move was "probably born outside of the Netherlands."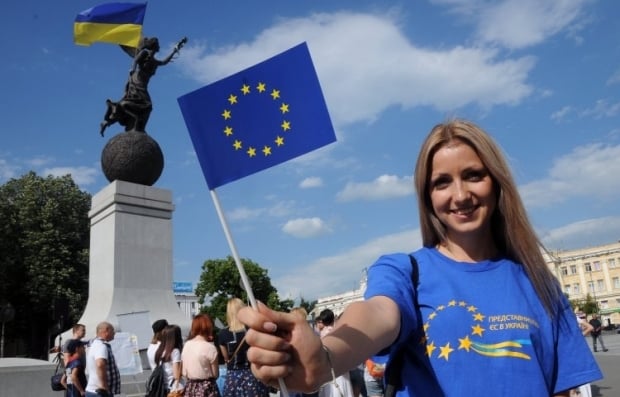 Photo from UNIAN
"I believe that it should be called a political provocation, in which certain political circles are engaged. It must be admitted. This political populism that walks across Europe has not yet not exhausted itself. This is one of the forms not of political democracy, but of a political populism, which is probably not even born in the Netherlands, but rather in a country, which opposes Ukraine's pro-European path in all possible ways," said Austrevicius in an interview with an UNIAN correspondent.
A European politician is also convinced that this initiative is "very risky." "Nobody thinks that the discussion during the referendum will be rational, as this concept of Association automatically bringing Ukraine into the EU is nonsense. The Dutch government should take a constructive and unambiguously positive stance with regard to ratification," said Austrevicius.
Read alsoCzech Republic ratifies EU-Ukraine Association AgreementMEP is convinced, it is necessary "to tell the people there is a misconception, and talk about the positive sides of the ratification of the Agreement, which would make Ukraine a stable country, not embroiled in ongoing conflicts initiated by Russia."
As reported, on October 14 the Electoral Council of the Netherlands, having considered a corresponding appeal, decided to hold a referendum on the issue of ratification of the EU-Ukraine Association Agreement. The appeal has gained 427,939 valid signatures of supporters. Turnout in the referendum should be at least 30% of the total number of those eligible to vote. Following the referendum, the government will decide the fate of the EU-Ukraine Association Agreement.
The result of the referendum is advisory in its nature. It was initiated by the GeenPeil group, a leader of this campaign is Jan Roos who is known to believe that one of the reasons of "civil war" in eastern Ukraine is the European Union, which signed the agreement with Kyiv.
The European Union addressed the issue of the Dutch referendum noting that the internal procedures for the ratification of the Association Agreement by EU member states is a matter of national competence.
As of today the procedure of ratification of the EU-Ukraine Association Agreement has been completed in 22 EU member states.
If you see a spelling error on our site, select it and press Ctrl+Enter