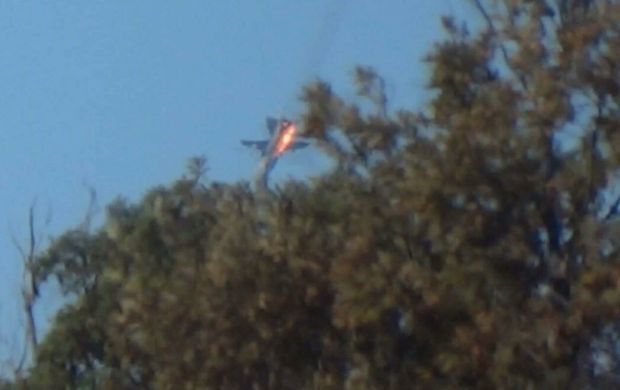 REUTERS
Communication with the pilot was re-established after a six-hour search, according to Lenta.ru.
Reportedly, it took two hours for the Syrian army special forces to take the stranded pilot out of the dangerous area in militants' rear. He was reported to be safe, back at the Russian Hmeymim airbase.
However, it is worth noting that the information has not yet officially confirmed.
As UNIAN reported earlier, November 24, the Turkish military shot down a Russian fighter aircraft after violation of the Turkish airspace.
Also, the Turkish military issued a statement stressing that they had warned the Su-24 pilots 10 times of their violations, before the actual takedown.
Syrian rebels claim that the ejected pilots of the Su-24 were shot in the air as they were parachuting down. According to them, the two pilots were already dead upon landing.
In turn, Turkish government sources say that the pilots are alive and are captured by the Syrian rebels. These sources added that the government works on securing their release.