Ukrainian website outing Russian troops, Moscow wants Canada to stop it
15:00, 18 December 2015
World
Amid frosty relations, Ottawa is tackling a request from the Kremlin to go after a Ukrainian website, hosted in Canada, that is publishing identifying details of Russian soldiers fighting the Islamic State, according to VICE News.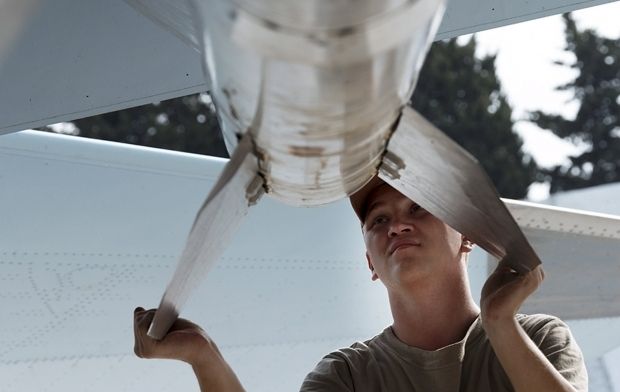 REUTERS
The website, which bills itself as a community of volunteers, has posted pictures, Facebook profiles, and even passport information of dozens of Russian soldiers stationed — semi-officially, unofficially, and secretly — in Syria, VICE News reports.
Moreover, some posts cite geotags and geographic features in the soldiers' photos.
The website says it is publishing the information in retaliation for Russia breaking a ceasefire in the Ukrainian Donbas.
The site's .org domain name details show that it was registered to an address just South of Kyiv, while the servers themselves are located near Montreal, Quebec.
The website claims to show the special forces and military hardware on the ground in Syria, on the side of Assad's government and fighting the Islamic State.
Read alsoBellingcat publishes map of Russian military crossing into Ukraine"At this point we can confirm that the Canadian side was duly informed on this matter. The Russian side expects appropriate reaction on this security-related issue," said a spokesperson from the Russian embassy.
A spokesperson for Canada's foreign affairs ministry confirmed that they received the request from Moscow, and that it was passed on to the Royal Canadian Mounted Police. The federal police service, in turn, declined to comment, as the investigation was ongoing.
This isn't the first time social media has been used to identify Russian soldiers in the battlefield. Investigations, including by VICE News and open source investigation outlet Bellingcat, have regularly published pictures of Russian soldiers in Ukraine.
In Syria, however, Russian fighters have already been the direct targets of militants in the region. One supposed Russian national was beheaded by the Islamic State earlier this month, while the rival al-Nusra Front has offered a bounty for the capture of any Russian soldier.
The one site being targeted by Moscow isn't the only Canadian outlet publishing photos of Russian soldiers.
One blog with a .ca domain name posted a picture of a man standing on a military transport plane laden with military equipment. The blog, which favorably reviewed Russia's involvement in Syria, says the the image depicts Russian anti-aircraft weaponry arriving in Syria.
Other sites carry selfies posted by Russian supposedly inside Syria.
If you see a spelling error on our site, select it and press Ctrl+Enter