Brussels attacks: Photo of three possible suspects published
20:40, 22 March 2016
World
Zaventem Airport surveillance cameras have captured images of three suspected terrorists before the attack that killed 14 people, the Belgian newspaper reports.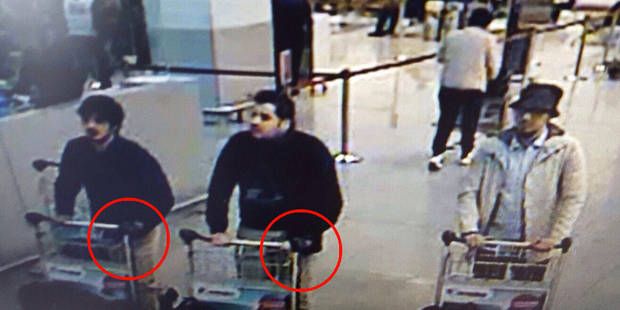 Derniere Heure
This image comes from cameras Zaventem national airport surveillance before the drama unfolded, according to Derniere Heure.
Three men are seen pushing their baggage carts at the airport.
As UNIAN reported earlier, ISIS claimed responsibility for the Brussels attacks which claimed the lives of 34 and injured dozens.
Two explosions hit the Brussels airport early on Tuesday morning.
Following the attack on the airport, the explosions hit metro stations, close to the European Union's administrative buildings. 
If you see a spelling error on our site, select it and press Ctrl+Enter