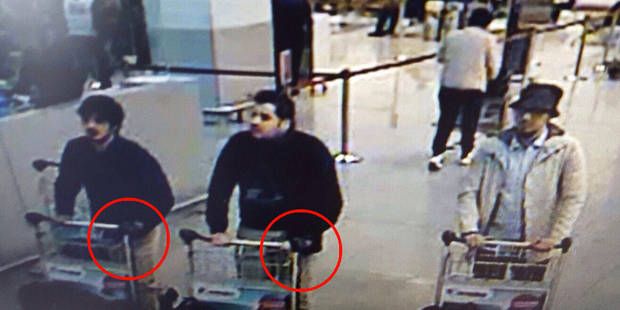 Derniere Heure
This image comes from cameras Zaventem national airport surveillance before the drama unfolded, according to Derniere Heure.
Three men are seen pushing their baggage carts at the airport.
As UNIAN reported earlier, ISIS claimed responsibility for the Brussels attacks which claimed the lives of 34 and injured dozens.
Two explosions hit the Brussels airport early on Tuesday morning.
Following the attack on the airport, the explosions hit metro stations, close to the European Union's administrative buildings.