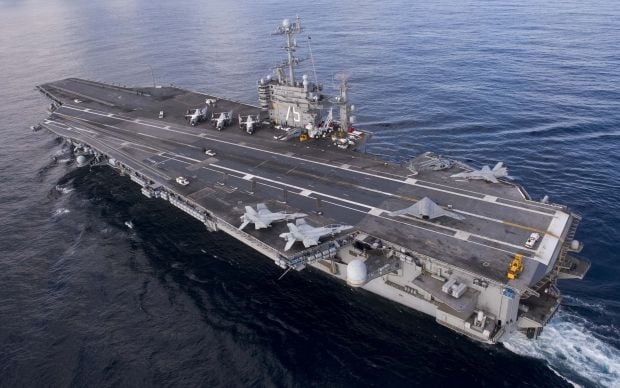 USS Harry Truman / wikipedia.org
The USS Harry S. Truman aircraft carrier will hand off to the USS Dwight D. Eisenhower when it arrives en route to the Gulf, allowing the Truman to head back to the United States after an extended eight-month deployment, Navy officials on board the Truman said, Reuters reported.
The United States European Command later issued a statement confirming that the Dwight D. Eisenhower Carrier Strike Group had entered the Mediterranean Sea on Wednesday "in support of U.S. national security interests in Europe".
The move coincides with NATO military exercises across eastern Europe and Turkey that may raise tensions with Russia. U.S. officials say Russia is operating warships and submarines in the Mediterranean and plans its own exercises in coming weeks.
Kremlin spokesman Dmitry Peskov said on Tuesday the NATO exercises did not contribute to an atmosphere of trust and security.
Captain Danny Hernandez, spokesman for U.S. European Command, said the overlapping carrier deployments were intended to enable missions such as Operation Atlantic Resolve, aimed at reassuring U.S. allies in Europe after Russia's annexation of Crimea.
As UNIAN reported earlier, guided missile destroyer USS Porter (DDG-78) entered the Black Sea on Tuesday, as part of the U.S. and NATO's presence mission in the region.