Greece returns Turkish helicopter hijacked by rebel troops
16:20, 17 July 2016
World
The Turkish military who earlier fled Turkey to Greece are likely to also be handed over to Ankara later, according to Lenta.ru citing the Greek TV channel ERT.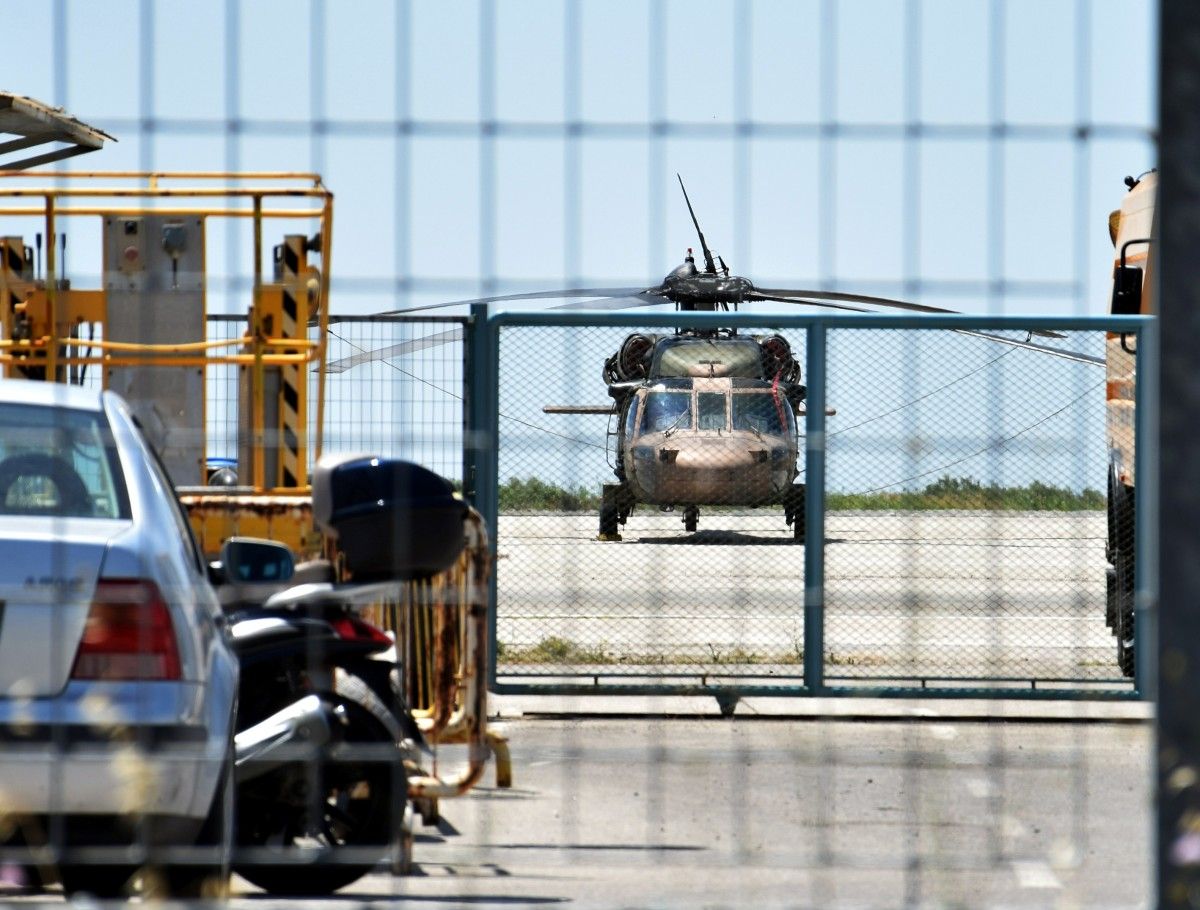 REUTERS
Greece has returned to Ankara the Turkish military helicopter Sikorsky UH-60 Black Hawk, which was used by eight rebel military to flee Turkey after a failed coup, the report reads.
"Late July 16, a second Turkish helicopter with an extra crew landed in Alexandroupolis. The crew will pilot the Black Hawk back to Turkey to a Gelibolu military base," reads the statement.
The escaped rebels are likely to be later handed over to Ankara, according to ERT sources.
In considering the extradition, the information will be taken into account on whether they are threatened with the death penalty at home.
Read alsoU.S. warns Turkey against 'insinuations' of involvement in coup attemptIt is expected that the rebels' application for asylum will be processed within two or three weeks.
On July 16, Greek Prime Minister Alexis Tsipras promised Turkish President Recep Tayyip Erdogan to consider asylum applications of eight Turkish soldiers promptly.
As UNIAN reported earlier, part of the Turkish military staged a coup attempt late Friday, July 15. The attempt has failed after Turkish President mobilized crowds in his support in a streamed video address aired by CNN Turk.
According to the latest data, 265 people were killed during the turmoil, including 161 government supporters.
Nearly 3,000 people suspected in involvement in the coup attempt have been arrested.
Certain pockets of resistance still remain across the country.
Ankara has accused an Islamic cleric Fethullah Gulen now living in the United States of organizing the coup, and demanded from Washington his extradition. Gulen has refuted accusations, in turn claiming the coup was staged by President Erdogan, himself.
If you see a spelling error on our site, select it and press Ctrl+Enter