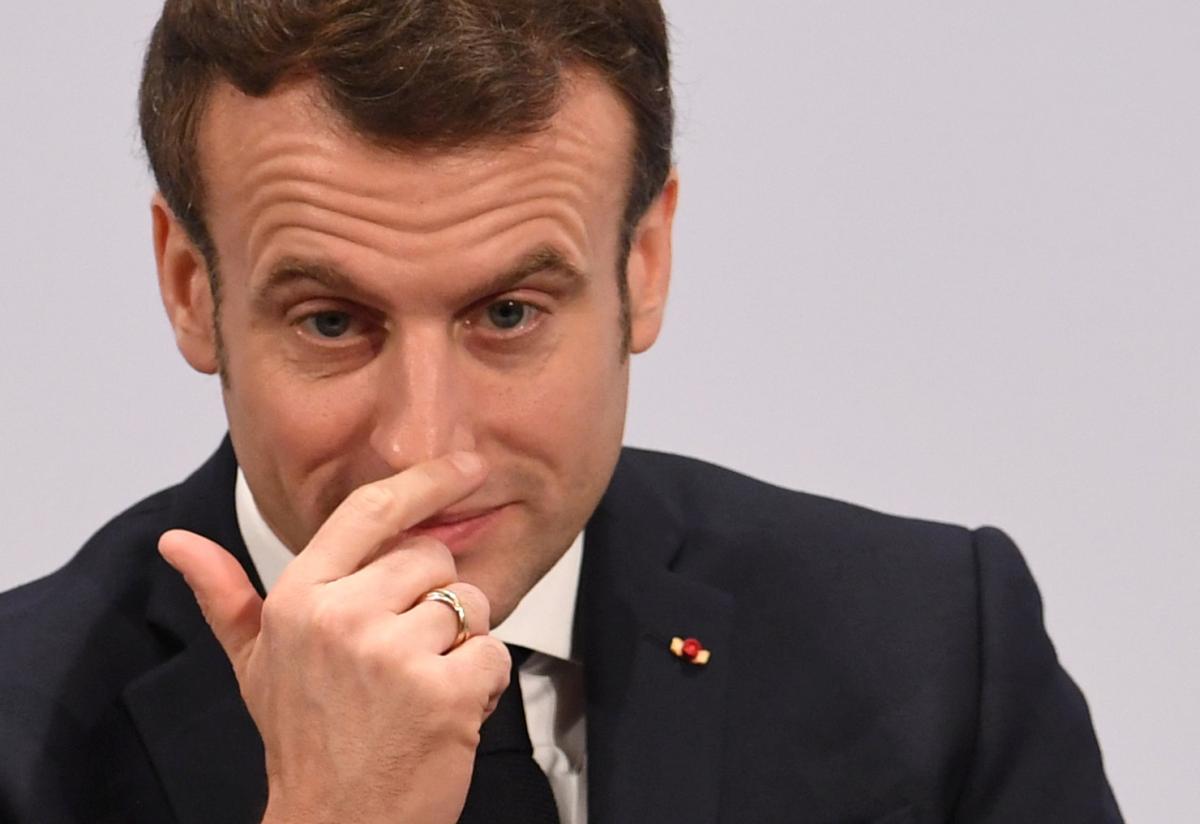 REUTERS
French President Emmanuel Macron said Alexander Lukashenko must step down, days after the European Union's foreign policy chief said the Belarusian strongman's "so-called inauguration" lacked democratic legitimacy.
"What is happening in Belarus is a power crisis, an authoritarian power that cannot accept the logic of democracy and which is hanging on by force," Macron told Journal du Dimanche, according to Politico.
"It is clear that Lukashenko must leave," he added.
Macron told the Journal du Dimanche he had spoken to Vladimir Putin earlier this month.
"I told him that Russia has a role to play, and this role can be positive if he pushes Lukashenko to respect the legitimacy of the ballot box and free political prisoners," the French president said.
"That was 15 days ago, and we are not yet there," he added.
Lukashenko was sworn in for a sixth presidential term in a behind-the-doors inauguration event last Wednesday morning amid protests over the vote count many believe was rigged.
Read alsoRisks "immeasurable" for Ukraine: Kuleba on Lukashenko's friendship with RussiaLukashenko has responded to Macron's call, referring the French president as an "immature" politician against the background of own decades-long experience, BELTA reported.
"First. As a country's president, proceeding from the principles of Mr. Macron himself (laid down in his statement – a call to resign), I'd like to say that the president of France, following his own logic, should have resigned two years ago – when 'yellow vests' had just taken to Paris streets. Years go by, 'vests' are still in the streets, Mr. Macron, surprisingly, is also still in office, and France has become a country where mass protests have become commonplace..." Lukashenko said.
The Belarusian president even went for a personal snap at Macron, hinting that the latter might get "personal problems at home" for paying "too much attention" to Lukashenko's rival Svetlana Tikhanovskaya.
Belarus election: Reactions
Alexander Lukashenko has repeatedly claimed "foreign interference" in the election and external efforts to foment the protests. He spoke with Russian President Vladimir Putin who had promised him comprehensive assistance upon request.
On August 27, Putin suggested sending Russian security forces to suppress protests in Belarus.
The European Union declared non-recognition of the Belarus election results and reached an agreement to impose sanctions against Belarusian officials in response to vote rigging and the use of violence against protesters.
On September 15, the Verkhovna Rada of Ukraine adopted a statement on Belarus. Ukrainian lawmakers said the presidential elections in that country were unfair. They condemned repression against protesters and vowed support for sanctions to be introduced by the European Union against Belarusian officials.
On September 14, Putin received Lukashenko in Russia's Sochi. During the meeting, Putin promised to lend US$1.5 billion to Belarus. After the meeting, the Kremlin announced they would recognize Lukashenko as the only legitimate president of Belarus.
On September 23, Lukashenko was sworn in as President of Belarus during an inaugural ceremony in the Palace of Independence in Minsk, which was held behind closed doors with no media or international presence.
Minister for Foreign Affairs of Ukraine Dmytro Kuleba says Kyiv does not recognize Alexandr Lukashenko a legitimate head of Belarus following the latter's inauguration.
Ukrainian President Volodymyr Zelensky says Ukraine is in solidarity with the position of the European Union on the events taking place after the presidential elections in Belarus.
Ambassador of Ukraine to Belarus, Ihor Kyzym, believes that the rhetoric of the Belarusian authorities toward Ukraine "does nothing good" to bilateral relations.