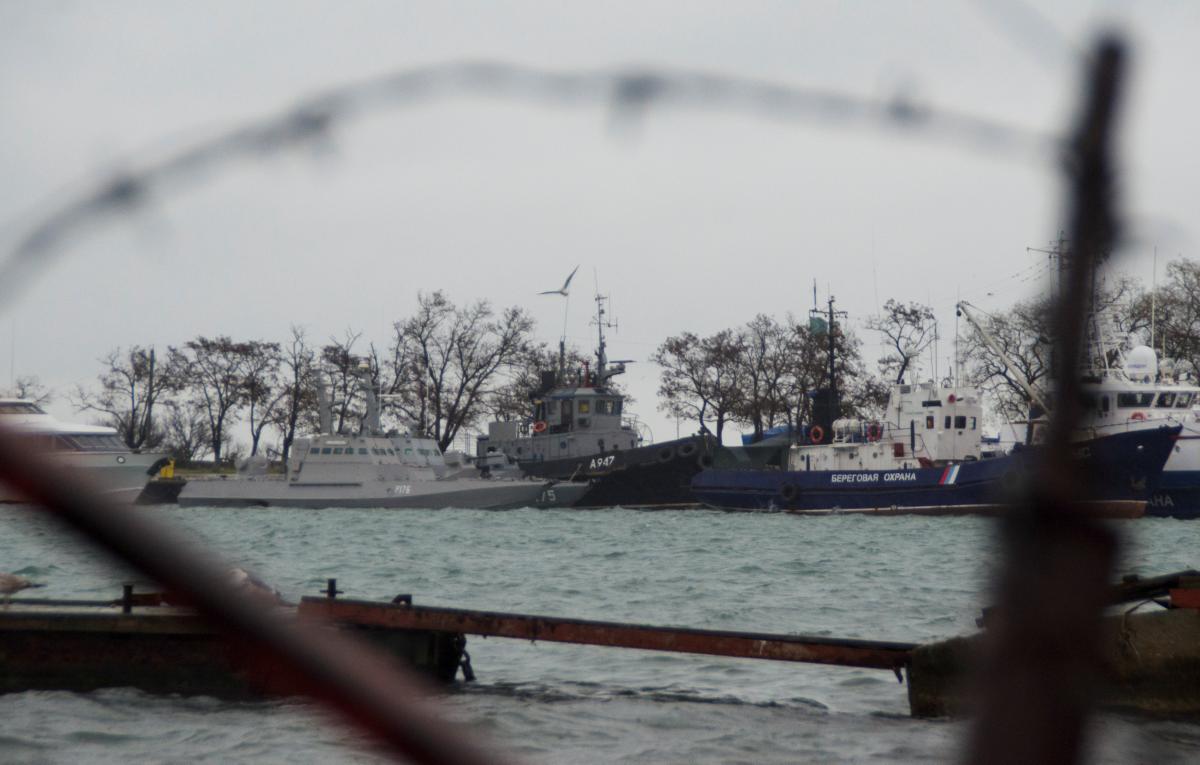 REUTERS
Two small-sized armored artillery boats of the Ukrainian Navy, 'Berdiansk' and 'Nikopol', that were seized by the Russian FSB's coast guards on Nov 25, are being moved from the Kerch sea port where they had been taken following their capture.
"Two Ukrainian small artillery boats previously detained by FSB are reported to be redeployed to unknown location," the Ukrainian Military Portal tweeted on Monday, Dec 3.
As UNIAN reported earlier, Ukrainian Navy vessels – two small-sized 'Berdiansk' and 'Nikopol' armored artillery boats and the 'Yany Kapu' tugboat – that had been captured by Russia's coast guards in the Sea of Azov were tugged to the port of Kerch in the occupied Crimea after they were attacked, rammed and fired upon and seized by Russia's coast guards with aviation and spec-ops support near the Kerch Strait November 25.
All 24 sailors of the said three vessels have been captured. The Russian-controlled "court" in the occupied Crimea ruled to remand the men in custody. They are charged with "illegal border crossing." All crew were later transferred to Moscow-based pre-trial detention centers.
Ukrainian chief prosecutor for the Autonomous Republic of Crimea Gunduz Mamedov states that the captives must be treated as prisoners of war.
Ukraine's delegation expressed its strong protest to Russian at the International Maritime Organization (IMO) in connection with the Nov 25 armed attack on the Ukrainian Navy vessels near the Kerch Strait.