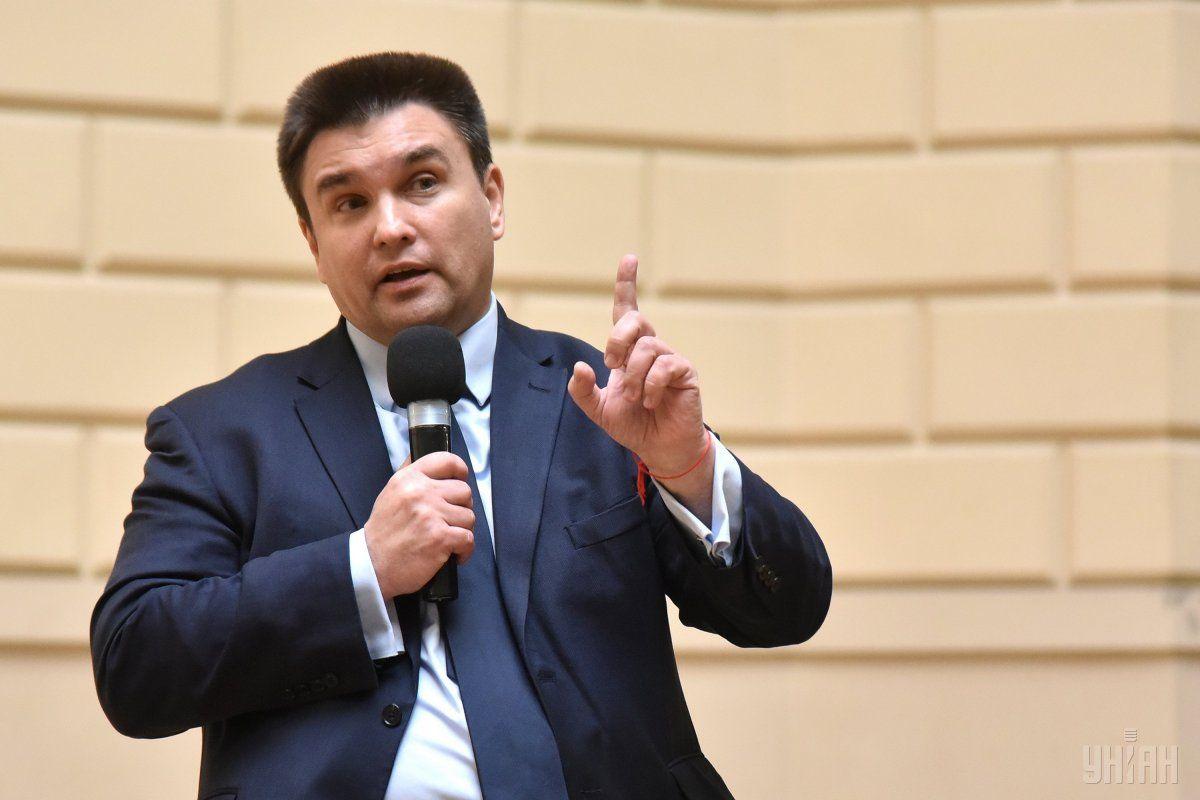 Photo from UNIAN
Ukrainian Foreign Minister Pavlo Klimkin says Russia, which has occupied parts of Ukraine, considers the "Glory to Ukraine!" greeting hostile.
"The greeting "Glory to Ukraine!" sounds not only patriotic, but also makes us proud, and our friends, too. That's why they greet us this way all around the world, that's including well-known politicians and leaders of many democratic states. This has also become their greeting for us. But only Russia shies away and perceives it as hostile to them. The reason is simple: Russia treacherously attacked Ukraine and occupied our Crimea and Donbas," Klimkin wrote on Facebook.
"Therefore, Russia hears a threat in the 'Glory to Ukraine!' slogan, demanding that the whole world think this way. Such an inadequate response is characteristic for persons who have committed criminal offenses. Ukrainian diplomats, in turn, will be calmly and consistently explaining to our foreign partners the reasons for such Russia's painful nervousness. I am sure: More friends will welcome us with their sincere 'Glory to Ukraine!'," Klimkin wrote.
Read alsoUkraine slams UK newspapers for playing along with Russian propaganda
At the same time, the minister says that since the sport is formally separated from politics, the Foreign Ministry refrains from direct controversy with the International Football Federation (FIFA).
"Although we do not like the fact that the Federation itself does not explicitly abandon political games. But we'll work with all the rest," he added.
As was earlier reported, following Croatia's win over Russia in World Cup quarterfinals in the Russian city of Sochi, Croatian defender Domagoj Vida and ex-national team member Ognjen Vukojevic, who was working at the national team's headquarters, released the video with the slogan "Glory to Ukraine!" Both are ex-Dynamo Kyiv players.
FIFA later issued a warning to Domagoj Vida, while Vukojevic was banned from a Croatian team, denied accreditation, and fined EUR 12,800.