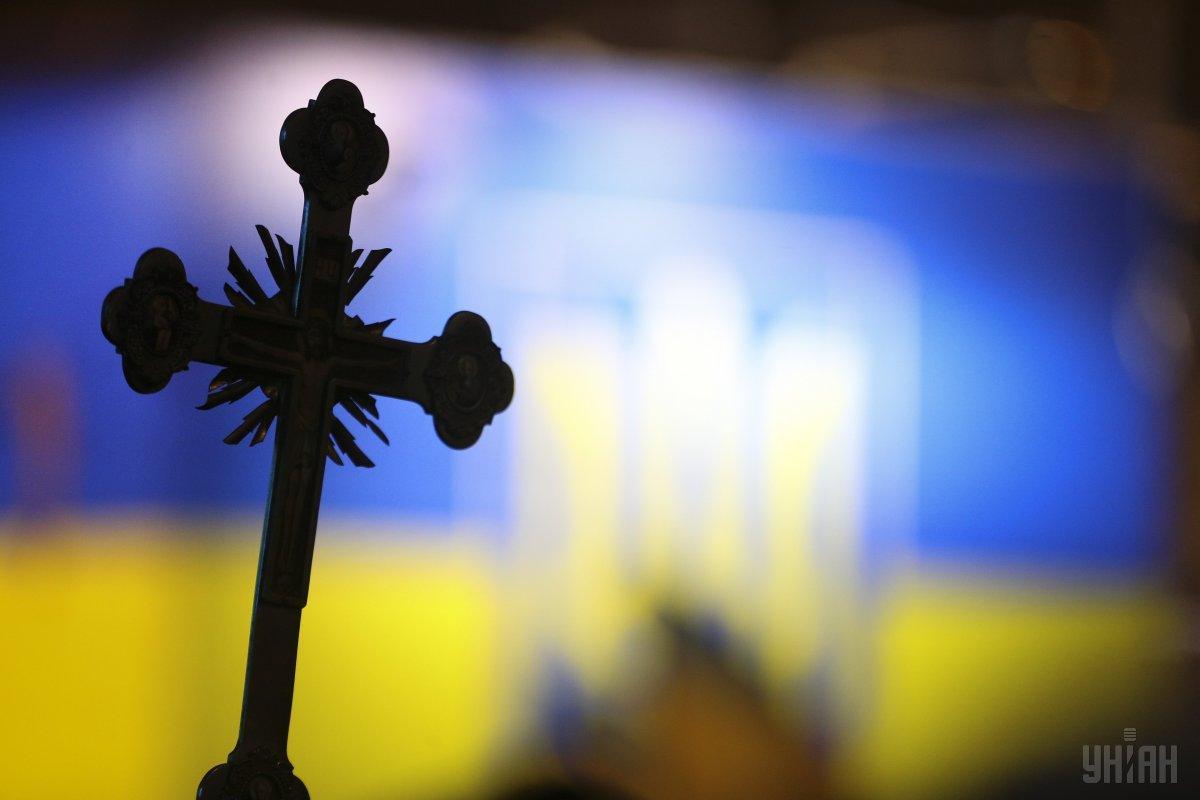 Photo from UNIAN
The Russian Federation intends to pursue its information influence campaign in the religious sphere through anti-Ukrainian organizations (including religious ones), sources say.
Russia is set to adhere to a certain campaign strategy, according to a report by Ukraine's Duchovny [Spiritual] Front online outlet citing its sources close to the Russian Orthodox Church in Ukraine (formerly known as the Moscow Patriarchate).
The strategy includes spreading reports condemning the recent deportation of Bishop Gedeon (holder of several citizenships, including American) to the United States; and, in the near future, focusing on the alleged facts of "oppression" and "mistreatment" of clerics serving the former Moscow Patriarchate.
Read alsoEpifaniy: No state intervention in church's affairs in Ukraine, unlike in Russia
The Russian side will tend to use these fake reports on persecution to claim the split in Ukrainian Orthodoxy and illustrate the process of an actual displacement of Moscow Patriarchate beyond Ukraine, which is based purely on formal legal grounds.
Russia's major messages within this narrative will include "deportation of priests, seizure of temples, trumped-up criminal charges, physical and moral pressure on clerics to make them move to Russia, and various provocations by law enforcers."
Also, propagandists will be claiming that the Orthodox Church of Ukraine at the official level "acts as if it is not involved in these processes," sources say.
At the same time, as reported earlier, Russian occupation authorities in Crimea had detained Archbishop Klyment, the head of the OCU in Crimea and Simferopol, in a move that Klyment says was aimed at smearing his name ahead of his scheduled trip to Russia to attend hearings in the case of a Ukrainian political prisoner Pavlo Hryb.
The archbishop was released shortly, while administrative charges could be pressed against him at any time.
As UNIAN reported earlier, over 300 parishes of the former Ukrainian Orthodox Church of the Moscow Patriarchate (UOC-MP) have become part of the newly created Orthodox Church of Ukraine (OCU) since the unification council and the creation of the local OCU independent of Russia's influence.
UNIAN memo. On January 6, Epifaniy, as Primate of the Orthodox Church of Ukraine and Metropolitan of Kyiv and All Ukraine, received from Ecumenical Patriarch Bartholomew I in Istanbul the tomos of autocephaly (independence) of the Orthodox Church of Ukraine.
Metropolitan of Kyiv and All Ukraine Epifaniy was inaugurated as Primate of the newly created Orthodox Church of Ukraine at Kyiv's Saint Sophia Cathedral on February 3.