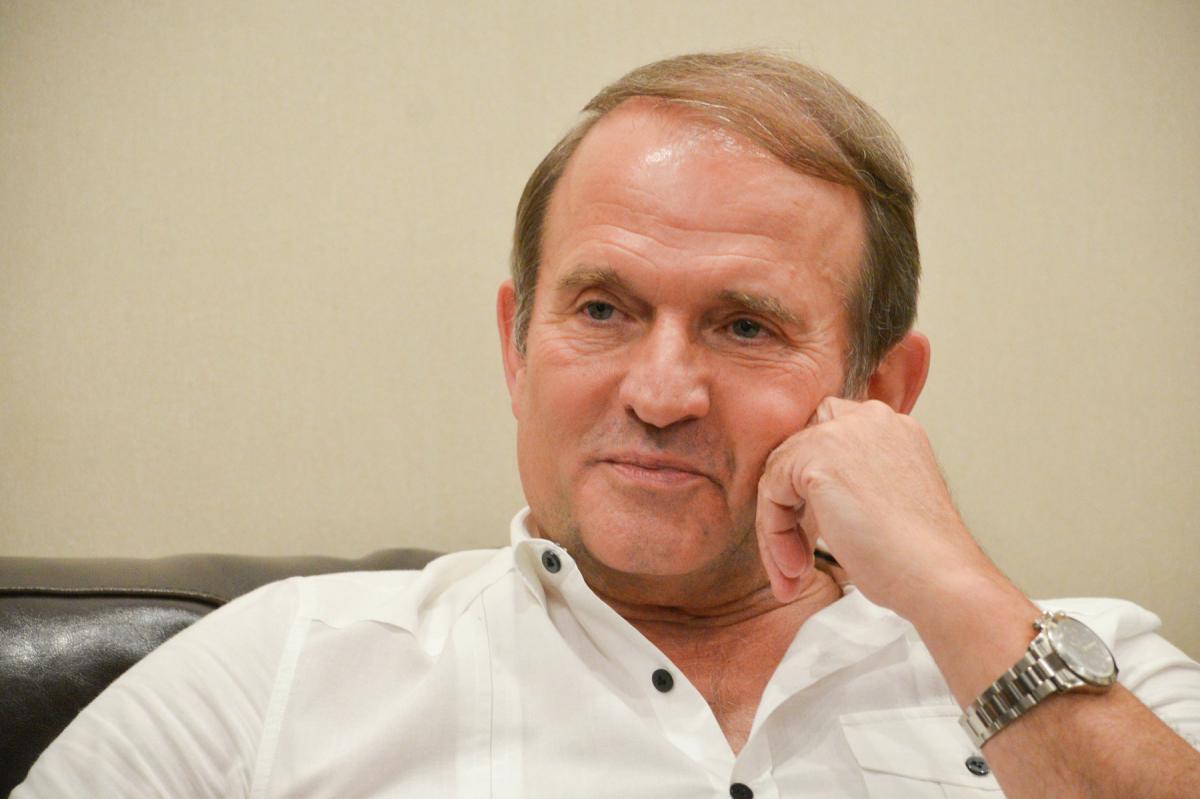 vybor.ua
Self-proclaimed "DPR" and "LPR" allegedly tentatively agreed to an option of receiving an autonomy status within Ukraine, said Viktor Medvedchuk, chairman of the political council of the Opposition Platform - For Life Party.
"I'm sure that if we realize the peace opportunities in Donbas and stop fighting, our concept plan, to which Donetsk, Luhansk and Moscow have already given preliminary consent, provides for a free economic zone in these uncontrolled territories today and issues related to financial, economic and business activities in these territories," Medvedchuk said on air of 112 TV Channel the media said he had gained control over in 2018, Hromadske reports.
As reported earlier, in January 2019, Viktor Medvedchuk stated the need to create an "autonomous region Donbas" with the consolidation of such status in the Constitution of Ukraine.
The pressure on the part of Russia will not force Ukraine to agree to change the country's political system to establish federalization or political autonomy, Ukrainian President Petro Poroshenko told a Kyiv conference in September 2018.
The president said that the second Minsk agreements clearly indicated obligations of each party to resolve the armed conflict in Donbas. Read also Poroshenko, Volker discuss situation in Donbas, sanctions policy against Russia "Russia must withdraw all its troops from the occupied Ukraine. Russia must withdraw all tanks and artillery systems, all heavy weapons, and disarm all illegal armed formations. Russia must create security preconditions in order to start a political process," Poroshenko stressed.
"Incidentally, we never talked about political autonomy. We never talked about federalization, as some are trying to imagine. No, Ukraine is a unitary state, and it will never agree to foreign pressure to change the structure of our country," the president said.
In this regard, he stressed: "It is not in Russia, not in Moscow, and also not in Brussels or Washington, where a decision will be taken on what Ukraine will be like. This is the sovereign right of the Ukrainian people."
Foreign policy expert Valeriy Kravchenko said Ukraine agreeing to grant autonomy status to the occupied areas of Donbas to resolve the crisis would cause a chain reaction with grave consequences for the country's statehood.
"This would be no settlement. This would a step toward further destabilization in our country. After that, Zakarpattia might also seek autonomy, then Budjak, Odesa. In fact, we've already seen this, back in 2014, it was called federalism," Kravchenko told the Obozrevatel media outlet, commenting on the possibilities of a peaceful settlement in Donbas.