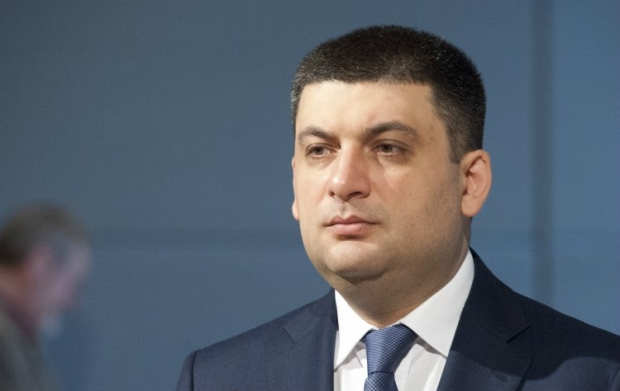 Chairman of the Verkhovna Rada, Ukraine's parliament, Volodymyr Groysman / Photo from UNIAN
"I don't see now that full-fledged elections could be held there. Under the Minsk agreements, there should be a ceasefire, the withdrawal of weapons, the release of hostages, preparations for democratic elections without weapons and influence on people, which will fully meet the current Ukrainian laws, and only then the elections could be held there," he told the weekly in an interview.
At the same time, he said, it is voters who will be responsible for the outcome of the elections.
"A democratic choice is a democratic choice. They could elect those who are not criminals or murderers. And it will be their choice and their responsibility. Of course, if this is done at the barrel of a gun at a polling station, if there are people looking not very pleasant, dressed in the military uniform and carrying machine guns there, they will be forced to vote as they are told," Groysman said.
According to him, the Ukrainian government does not treat residents of Donbas differently.
"The same people live there. Yes, they speak different languages, yes, their nationalities are different – is that bad? That's good, these are their peculiarities. But all those people have one thing in common – they are all Ukrainians. Representatives from different republics of the Russian Federation come to Donbas to protect the Russian language, but they themselves do not have a good command of Russian. Russia has to take its troops back, and everything will run in a groove. The entire Ukraine, including Donbas, will only benefit from decentralization," Groysman said.
The local elections in Ukraine are scheduled for October 25, 2015.
At the same time, leader of the Luhansk People's Republic (LPR) militant organization Ihor Plotnytskiy appointed a local election at the LPR-controlled territory for November 1, 2015. Russian-backed militants in certain occupied districts in Donetsk region in turn scheduled local elections for October 18, 2015.