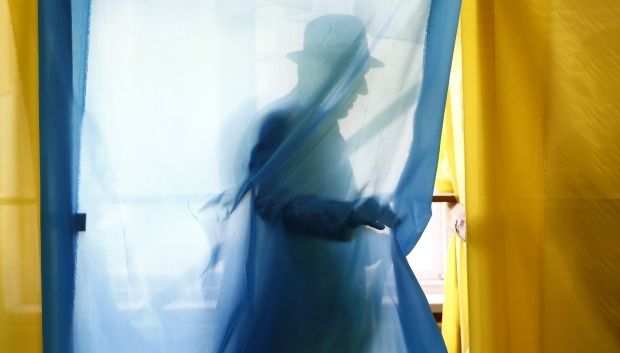 REUTERS
A total of 237 MPS out of 325 registered in the session hall voted for the resolution, according to an UNIAN correspondent.
None of the deputies from the Opposition Bloc and the Vidrodzhennia parliamentary group voted for the resolution, and only one member from the faction of the Radical Party supported the document.
By passing the resolution, the Verkhovna Rada scheduled the next elections of deputies of local councils and village, town and city mayors on Sunday, October 25, 2015, under Clause 30 of Article 85 of the Constitution of Ukraine.
The resolution provides that no elections will be held in the temporarily occupied territories of the Autonomous Republic of Crimea and the city of Sevastopol.
The resolution also provides that the local elections will not be held in certain regions, cities, towns and villages of Donetsk and Luhansk regions, which are located in the areas listed in a Verkhovna Rada resolution dated March 17, 2015, as the populated localities with special self-government status that are designated as temporarily occupied territory.
In addition, the resolution states that in case it is impossible to organize and hold local elections in certain districts of Donetsk and Luhansk regions due to Russian aggression against Ukraine, or inability to comply with standard election procedures or a threat of a terrorist attack, the Central Election Commission (CEC) may decide that holding elections in certain councils is impossible.
Under the resolution, the CEC shall immediately report about such decision to the Verkhovna Rada. The districts where there will be no local elections on October 25, 2015, will be able to reschedule the elections for another date in agreement with parliament, provided temporary occupation and Russian aggression against Ukraine cease to exist and Ukraine retakes full control of its territory along with the disarmament of all illegal armed groups and the withdrawal of Russian weapons.