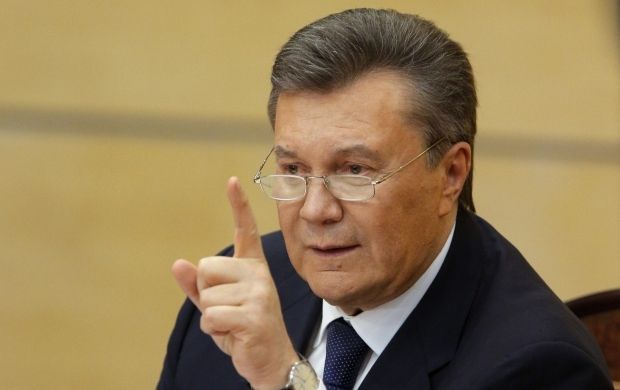 REUTERS
According to the lawyers, they have a relevant document, signed by Yanukovych and certified by a notary, Ukrainian news agency TSN reported.
The document says that the ex-president is going to testify via videoconference.
Meanwhile, the Court of Appeal is considering an appeal filed by Yanukovych defense, arguing that the criminal case against their client is unfounded.
Earlier today, Prosecutor General of Ukraine Viktor Shokin announced the beginning of the procedure of conviction in absentia of six former high-ranking officials, including ex-President of Ukraine Viktor Yanukovych.
"Today, the procedure is started of conviction in absentia in five criminal proceedings against six officials: former President Yanukovich, former chairman of the National Bank Arbuzov, former minister of revenue and fees Klymenko, former health minister Bohatyriova and her deputy Staschenko, former deputy minister of revenue and fees Ihnatov," said Shokin