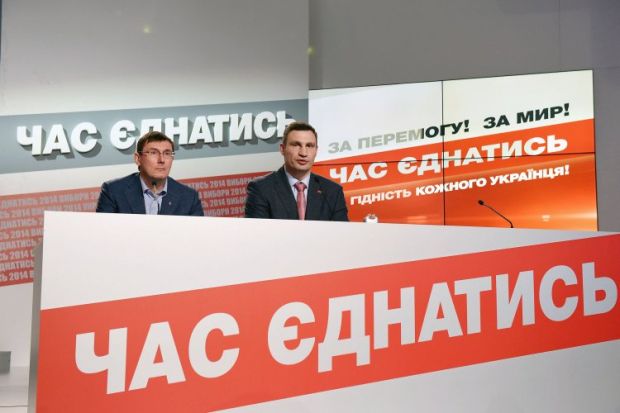 Photo from UNIAN
"The EPP welcomes the merger of our partners, Solidarnist and UDAR, and further supports the unification of the center-right democratic forces in Ukraine, in particular the bloc of President Petro Poroshenko's Solidarnist with the People's Front. The creation of such a strong pro-European political force will help to continue the reform process in the country," said EPP President Joseph Daul.
According to Daul, the EPP has always had close and strong cooperation with its member parties in Ukraine. The EPP's support remains unconditional in order to help Ukraine become a democratic and independent state for current and future generations.
"We understand that a successful unification of the parties in Ukraine is the best means to implement the necessary reforms as an answer to Russian aggression and anti-reform forces in Ukraine," added Jacek Saryusz-Wolski, MEP and EPP Vice-President.
The EPP Political Assembly also discussed the sanctions imposed on Russia. These are necessary to maintain pressure on Moscow in order to come to a full implementation of the Minsk agreements and release the political prisoners Nadia Savchenko and Oleh Sentsov.