For Ukraine, EU sanctions on Russia hang in balance: Stratfor
In the following months, Ukraine will most probably try to unite the European Union on the issue of deterring Russia, according to Stratfor, the U.S.-based private intelligence company.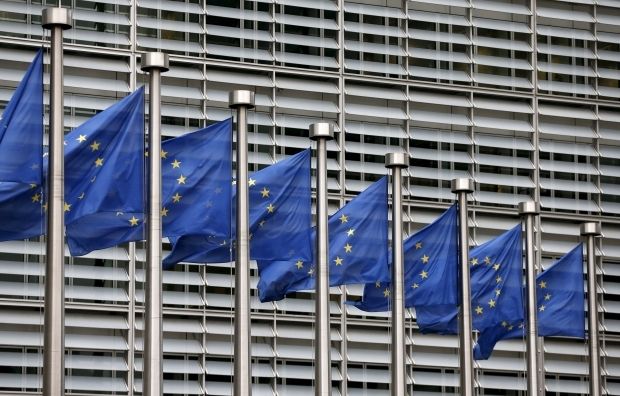 REUTERS
"As an EU vote on the future of sanctions on Russia approaches, Ukraine is busy lobbying the Continental bloc to maintain a hard line against Moscow," write the Stratfor analysts.
"On March 17, Ukrainian President Petro Poroshenko met with several EU leaders and Hungarian Prime Minister Viktor Orban in Brussels. During the meeting, the Ukrainian leader urged against easing sanctions," reads the article.
It is noted that over the next few months, Ukraine will likely employ various tactics as it attempts to keep the European Union united against Russia when sanctions come up for review in July. In doing so, however, Kiyv "will face a number of domestic and foreign policy challenges."
Today, more than two years after the conflict began, the EU consensus on sanctions that will expire July 31 may be in jeopardy. Countries such as Italy and Hungary — both of which are traditionally moderate on, and have strong economic ties with, Russia — have suggested that an EU extension of sanctions is not guaranteed.
According to Stratfor, this prospect is extremely unnerving for the Ukrainian government. Kiyv has relied on the European Union not only to punish Russia for its actions in Ukraine but also to back Ukraine in ongoing Minsk talks on the conflict in Donbas. These negotiations have stalled over disagreements between Russia and Ukraine on implementation.
"Until now, the European Union has supported Ukraine's position, pressuring Russia to do more to fulfill the Minsk agreement. But opinion within the bloc on this issue appears to be increasingly divided," say the analysts.
Still, a vote to mitigate EU sanctions on Russia is far from inevitable. Germany is the most important voice in EU decisions, and Berlin is firm in its resolve that Russia must implement the Minsk accords before sanctions are lifted. And the countries most likely to vote against renewing Russian sanctions — Italy, Hungary and Greece are likely to follow Berlin when the time comes to vote on sanctions.
Stratfor argues that Ukraine has other problems to contend with when it comes to maintaining a united front against Russia. Plans to overhaul the Cabinet and replace Yatsenyuk could be arranged before the end of March.
"Most major political actors — including Poroshenko and Yatsenyuk — have an interest in avoiding unscheduled elections in the near term, so as not to lose financial assistance from the International Monetary Fund," Stratfor writes. "Nevertheless… some EU nations have accused Ukraine of dragging its feet on economic and institutional reforms in spite of Poroshenko's recent statement that the country's political crisis would be resolved by the end of this month.
"Ukraine still needs the West more than the West needs Ukraine, and the government is in no position to pressure the European Union," the authors conclude. "Kyiv will continue to employ a range of tactics, including diplomatic measures and threats to intensify the conflict if sanctions on Russia are eased."
stratfor.com
If you see a spelling error on our site, select it and press Ctrl+Enter