Russia not to go for concessions on Donbas: Stratfor
After a week of high-level diplomatic activity regarding Russia's proposal to send a UN peacekeeping force to eastern Ukraine's Donbas region, it seems unlikely that concrete movement will be made on the proposal anytime soon, U.S.-based private intelligence and analytical company Stratfor reported.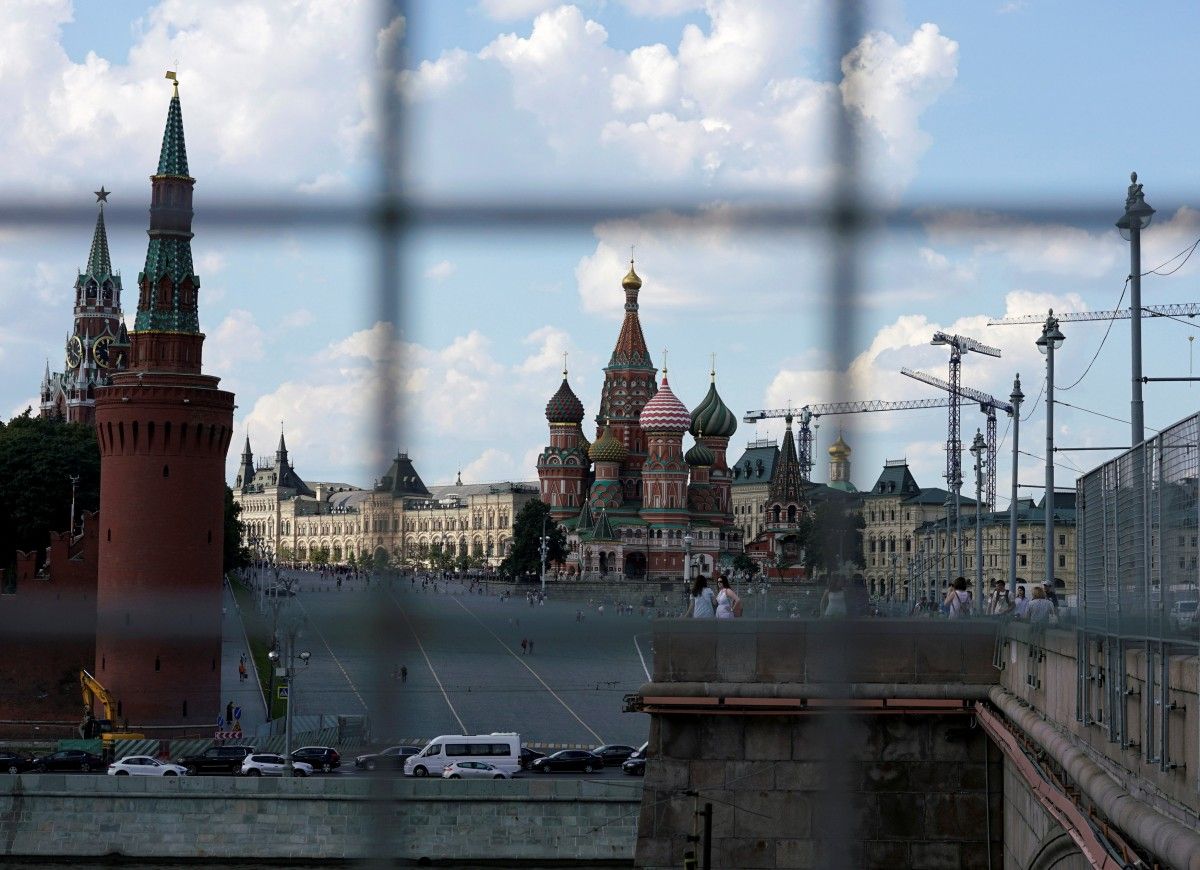 REUTERS
On September 21, Ukrainian President Petro Poroshenko met with U.S. President Donald Trump to discuss the issue on the sidelines of the UN General Assembly session in New York, just days after U.S. Secretary of State Rex Tillerson met with Russian Foreign Minister Sergei Lavrov on September 18. Despite these meetings, a spokesman for the Russian Foreign Ministry said on September 22 that it was too early to tell when a UN vote could occur on the proposed peacekeeping force, Stratfor wrote.
Read alsoKremlin says no talk of deploying UN mission on Ukrainian-Russian borderThe report says that the primary issues thus far have been disagreements on what the parameters and scope of the proposed peacekeeping force would be. Russia's proposal calls for the force to be deployed on the line of contact between Ukrainian and separatist forces. Ukraine's counterproposal, on the other hand, would grant UN peacekeepers access to all of Donbas, including the border between the separatist territories and Russia where Moscow is believed to be supplying both weapons and personnel to Ukrainian separatists. Both sides have stuck firmly to their respective positions. Poroshenko has stated that the peacekeeping forces must receive a mandate spanning all of Donbas. The Kremlin, however, has said it will not support deploying UN peacekeepers on Russia's shared border with the separatist territories.
After his meeting with Trump, Poroshenko said that the U.S. president supported Ukraine's counterproposal. However, Trump himself made no official statement to that effect. Trump also failed to comment on the controversial issue of lethal weapons supplied to Ukraine. However, U.S. special envoy to Ukraine Kurt Volker did participate in the negotiations with Poroshenko and reportedly held talks with top U.S. generals to discuss security assistance to Ukraine shortly thereafter.
Read alsoPoroshenko's envoy: Peacekeeping clause may be included in Donbas reintegration billThe active but ultimately inconclusive negotiation process indicates that any actual deployment of a UN peacekeeping force to Donbas is unlikely to take place in the near future. Russia and Ukraine remain too far apart on the key issue of the UN force's parameters, and Moscow is unlikely to make any major concessions ahead of its upcoming presidential elections in March.
"However, Russia could gain more breathing room in its broader negotiations with the West by floating the proposal. The position of Western mediators — namely the United States, Germany, and France — will be a key element to watch in the dispute. By making a token effort to resolve the Ukraine conflict, Russia will be able to stave off increasing scrutiny from the West as the details of the proposal are deliberated over weeks and months," reads the report.
Read alsoKremlin furious over draft UN Resolution calling Russia "aggressor state"As UNIAN reported earlier, Russian President Vladimir Putin said on September 5 he considered the deployment of UN peacekeepers in Donbas "quite appropriate," but only along the line of contact and with the aim of protecting the OSCE mission. At the same time, he stressed the issue could not be resolved without direct contact with representatives of pro-Russian militants in Donbas.
Following that, Russia sent a draft resolution to the UN leadership regarding the deployment of peacekeepers in Donbas.
In turn, Petro Poroshenko said on September 7 that the UN peacekeepers should be deployed throughout the temporarily occupied territory, including an uncontrolled section of the border with the Russian Federation.
On September 8, Russian Foreign Minister Sergei Lavrov elaborated on Putin's statement about peacekeepers along the line of contact in Donbas. "It's not the UN forces, it's the mission to facilitate protection of OSCE observers. It is fully in line with the logic of Minsk agreements," said Lavrov.
September 20, Poroshenko stated that there is no place for the representatives of the aggressor in the UN peacekeeping mission in Donbas.
If you see a spelling error on our site, select it and press Ctrl+Enter