Sakharov Prize: Savchenko, Nemtsov, Snowden among nominees
20:30, 10 September 2015
World
The European Parliament announced nominations for 2015 Sakharov Prize on Thursday, September 10, to consider this year's candidate to be honored for combatting intolerance, fanaticism and oppression.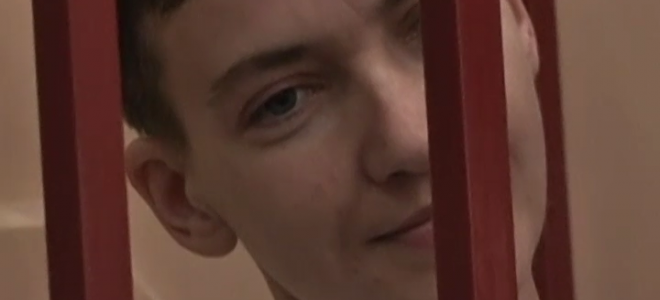 Photo from UNIAN
The full list of the nominees, published on the European Parliament's website, is as follows:
Raif Badawi, a Saudi Arabian blogger and author of the website Free Saudi Liberals, who was sentenced to 10 years in prison, 1000 lashes and a hefty fine for insulting Islamic values on his website.
Political prisoners in Venezuela as well as the democratic opposition in Venezuela embodied by the Mesa de la Unidad Democratica, an election coalition formed in 2008 to unify the opposition to president Hugo Chavez's political party.
Edna Adan Ismail, a Somali activist for the abolition of female genital mutilation and a former government minister. She is the director and founder of the Edna Adan Maternity Hospital in Hargeisa in Somaliland (Somalia).
Boris Nemtsov, former deputy prime minister and opposition politician who was assassinated in Moscow in February 2015.
Nadiya Savchenko, an Ukrainian military pilot and a member of the Verkhovna Rada and of Ukraine's delegation to the Parliamentary Assembly of the Council of Europe, who was captured on 18 June 2014 and illegally transferred to Russia.
Three whistle-blowers: Edward Snowden, a computer expert who worked as a contractor for the US National Security Agency and leaked details of its mass surveillance programmes to the press; Antoine Deltour, a former Price Waterhouse Coopers auditor who revealed secret tax rulings with multinational companies in Luxembourg to journalists; and Stephanie Gibaud who uncovered tax evasion and money laundering by UBS AG.   
The nominations will be formally presented on Monday, September 28, during a joint meeting of the EP's foreign affairs and development committees and the human rights subcommittee. The winner will be announced in October.
UNIAN memo. The Sakharov Prize for Freedom of Thought is awarded each year by the European Parliament. It was set up in 1988 to honour individuals and organizations defending human rights and fundamental freedoms. Last year the prize was awarded to Denis Mukwege.
Nominations for Sakharov Prize can be made by political groups or by at least 40 MEPs. Based on the nominations, the foreign affairs and development committees vote on a shortlist of three finalists. After that the Conference of Presidents, made up of the EP President and the leaders of the political groups, select the winner.
If you see a spelling error on our site, select it and press Ctrl+Enter