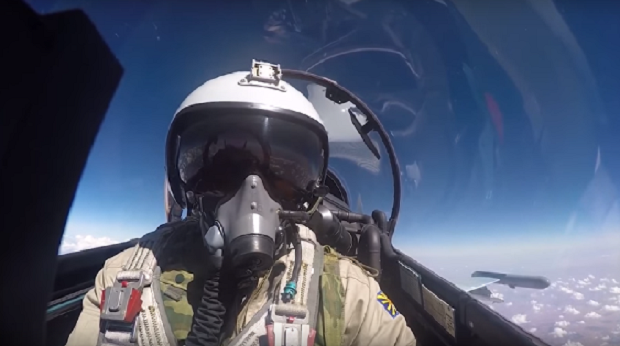 Russian soldiers have compared the situation in Syria to that in Chechnya / Screenshot
In a conversation, filmed with a outside the airbase, on the city streets, the soldiers opined that the Russian military will stay in Syria until the end, accrding to France24.
"We can just tell you that we've been here since the beginning and we'll be here until the end. In fact, we don't know ourselves when we'll be leaving," the Russian soldier said.
It is also noted that the troops compared the situation in Syria to that in Chechnya.
"You know, the Syrians have got everything they need – tanks, APCs. But they haven't got the right mentality. It's a bit like it was in Chechnya… The guys sell everything on to the enemy!... You remember the war in Ossetia? It's the same generals from the 58th army who've been sent here. They're the ones in charge of armed operations," said one of the soldiers.
According to the report, the Ministry of Defense of the Russian Federation organized a trip for journalists to the Russian Hmeymim airbase near Latakia. Reporters were able to watch the takeoff and landing of warplanes, while they were denied permission to speak with the troops.
As UNIAN reported ealier, Russia's Air Force has been conducting air strikes in Syria since September 30, claiming that the target is the Islamic state.
According to media reports, the Russian air strikes in Syria support a ground operation by the troops of Bashar al-Assad.
On October 7, Russia's Defense Minister Sergei Shoigu reported to Russian President Vladimir Putinon a successfulnaval launch of cruise missiles on Syria by Russia's fleet in the Caspian Sea.