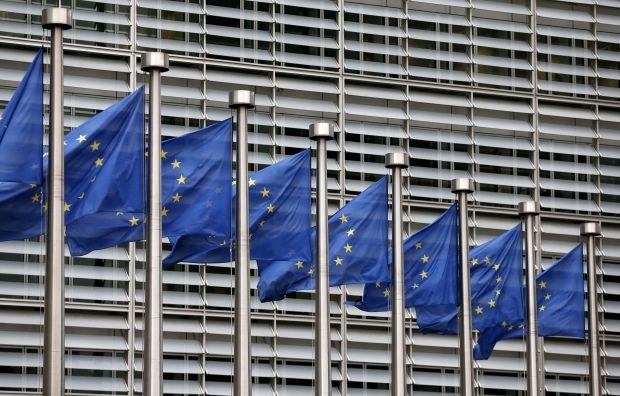 REUTERS
"All eyes are on France," said John Springford, senior research fellow at London's Centre for European Reform. EU officials are keen on "sending signals" to National Front leader Marine Le Pen and the wider French electorate "that this trick won't work," because "if France goes euro-skeptic, the project is toast," Bloomberg wrote.
From a loosening of the EU's power to interfere in national law-making to greater integration of economic policy, nations' pet projects are contentious and contradictory. The paradox, according to the EU officials, is that while the bloc would be stronger if the U.K. opts to stay, any attempts to copy Cameron's strategy would have a destabilizing effect.
With such an array of outlooks on how the EU should evolve, the bloc could face a difficult few years, said Kevin Featherstone, professor of European politics at the London School of Economics.
"Populist parties from France, Hungary, etc. would make different kinds of demands so it would be very much Europe a la carte," he said. That means "the complexity -- or the chaos -- of dealing with very diverse demands."
Here's a list of concerns that could lead to more substantial demands for EU change:
Italy
Faced with burgeoning support for the euro-skeptic Five Star movement and pressure on the Italian budget, Prime Minister Matteo Renzi's government is looking for euro-area countries to become much more deeply integrated, with greater flexibility over spending. Closer integration may eventually necessitate changes to the EU treaties -- something Cameron looks to have failed to obtain immediately in his renegotiation. "The EU is like the orchestra playing on the Titanic," Renzi said in an interview in Rome this week. "Today we have done reforms and we are in a position to say to EU partners: 'friends, we can change this wrong, bureaucratic approach."'
Hungary
Prime Minister Viktor Orban is keen to roll back the EU's oversight of -- or as he would have it, interference in -- domestic policy, from financial regulation to the strength of democracy. He has his eyes on the EU becoming a far looser free-trade area.
Poland
Having lived with a broadly EU-friendly government for much of the past decade, the largest eastern European country elected the conservative Law and Justice party late last year. It is likely to disrupt any attempt to bind the EU more tightly together while waving away any moves toward a common EU defense policy. In future there may even be attempts to reverse every nation's legal obligation (apart from the U.K. and Denmark) to join the euro.
Finland
The mainstream Finnish view of Europe is the polar opposite of the ambitions of eastern nations. If Finland is to push for reform, it may be to strengthen the centralized power of the European Commission above inter-governmental decision making. This would make it easier for the EU to punish countries that break spending rules, leaving Finnish taxpayers off the hook
France
Le Pen mixes opposition to Europe as a close-knit union with antipathy toward foreigners having rights in France. Any influence she can bring to France's EU policy could have far-reaching consequences. And if she doesn't, France's more mainstream leaders still have an eye on binding the euro zone more closely together.
Denmark
Denmark's anti-immigrant party gained more that a fifth of the vote at last year's election. The Danish view of the EU is similar to the U.K.'s and if Britain were to make a second push for greater control of welfare payments for migrants the Danes may be supportive.
Spain
The Brexit push is giving hope to separatists who see it shows the EU is becoming more flexible. As Catalan President Carles Puigdemont put it in an interview in Barcelona last week, Cameron's deal shows the EU "has the capacity to come up with proposals so that political reality can be accommodated."