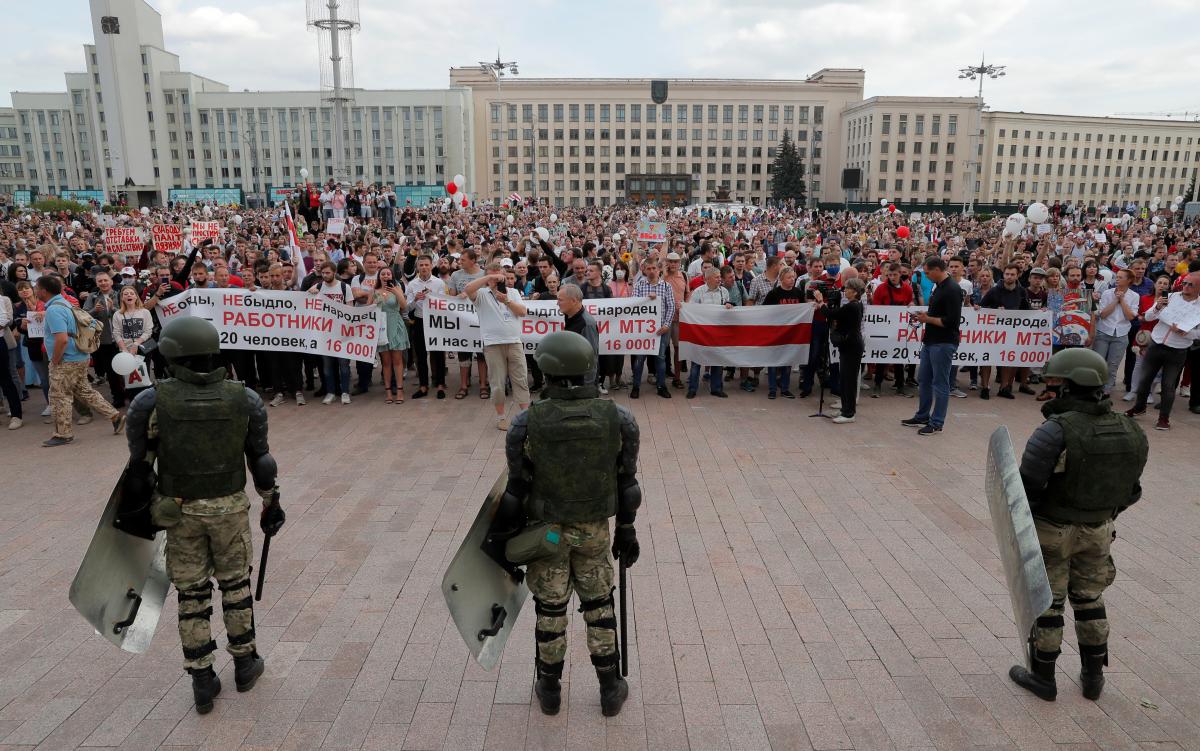 REUTERS
Kremlin Press Secretary Dmitry Peskov says Russia is seeing no need to provide military assistance to Belarus within the framework of the Collective Security Treaty Organization (CSTO).
"As for the Collective Security Treaty Organization, indeed, the parties undertook a number of obligations  on mutual assistance. But you know now there is no such need, and, in fact, the Belarusian leadership itself admitted that there is no such need," he told journalists, according to an UNIAN correspondent in Russia.
To a clarifying question, whether Russia will provide military assistance to Belarus in case of an external threat, or "revolution," Peskov said: "I have already answered your question."
Russia's military hardware at Belarus borders
When asked to comment on media reports that convoys of Russian military equipment were spotted heading toward the border with Belarus, Peskov said that "Russian military hardware is located throughout the territory of the Russian Federation, so there is nothing to comment on."
According to him, in the issue of Russia providing assistance to Belarus within the CSTO framework,  "such hypothetical reasoning is absolutely unacceptable, impossible"
"I repeat once again: it's Belarusians – we proceed from the fact that it's Belarusians themselves who will address their issues within the framework of dialogue, within the legal framework, and without any external interference," Peskov said.
He also claimed the Kremlin considers events in Belarus an internal affair of that country.
Russia "support" for Lukashenko
Russia "support" for Lukashenko Russia became one of the first countries to congratulate Lukashenko on his alleged victory in the presidential elections in Belarus, whereas Poland, Lithuania, and Latvia made no such calls. Ukraine did not congratulate Lukashenko either.
Later, the EU recognized the elections in Belarus as rigged, and the ex-president himself persona non grata.
In parallel lines, the West is preparing a package of sanctions against those involved in the violence and murder of protesters in the early days of protests.
At the same time, eyewitnesses reported the movement of convoys of Russian Guard trucks toward the border of Belarus. Earlier, several aircraft of the Belarus air force flew to Russian military bases.
European diplomats and U.S. legislators have expressed concern about Russia's interference in Belarus' affairs. Some political experts believe the "Crimea scenario" is unfolding.