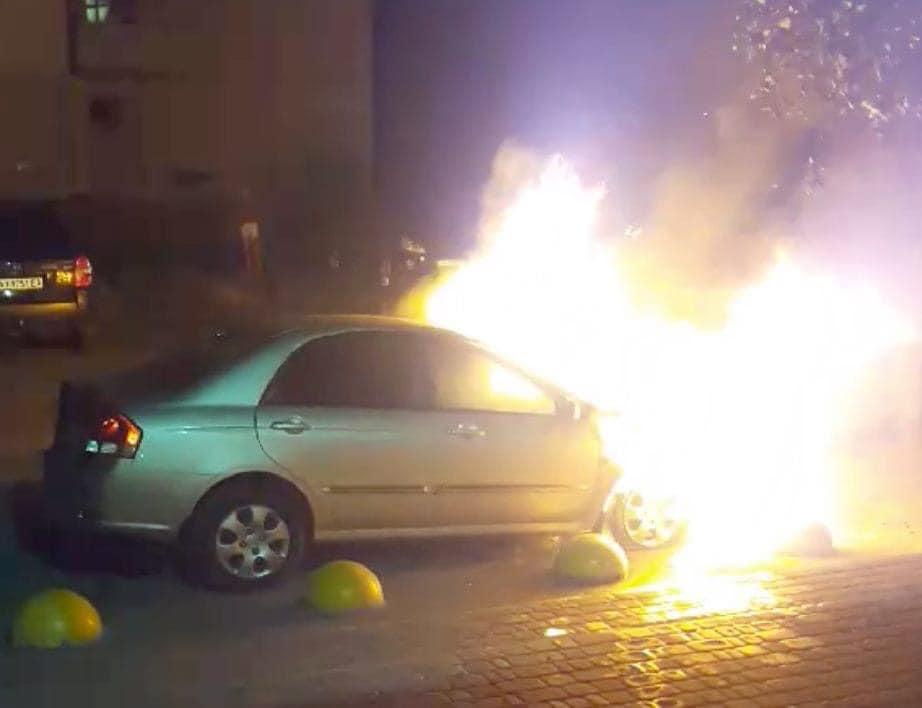 Mixailotkach/Facebook
National Police in Ukraine have put two individuals on their wanted list on suspicion of organizing the arson attack on the car of RFE/RL's  Skhemy (Schemes) investigative project in a Kyiv suburb.
That's according to the Kyiv region's PD chief Andriy Nebytov.
"We are searching for the two 'gentlemen' for organizing the arson attack on the car of theRFE/RL's Skhemy show. That's besides the one previously arrested by Brovary Court," Nebytov wrote on Facebook.
The two suspects are Yuriy Protsenko, DOB Feb 7, 1991, and Dmytro Obodovsky, DOB Oct 10, 1986.
Photo from Andriy Nebytov / Facebook
Photo from Andriy Nebytov / Facebook
Law enforcers say the men could have been acting as part of an organized criminal group.
"It won't be hard for journalists to establish which groups these men belonged to, in which actions they took part and which media outlets covered their activities very actively," Nebytov added, without further elaborating.
According to Nebytov, the police are working to identify those who ordered the attack.
"And these are exactly the persons who benefit off of sowing tension between the government, law enforcement, and the journalistic community by destroying the property of prominent public figures," he said.
Arson attack on Skhemy's car: background
On August 17, the car of the award-winning Skhemy investigative project was set ablaze outside the driver's home near Kyiv.
The President's Office has condemned the attack, calling it "unacceptable".
The U.S. Embassy has expressed concern over the recent incidents targeting journalists in Ukraine.
The police opened criminal proceedings on the fact of deliberate destruction or damage to property and shortly detained two suspects, one of whom the court ruled to remand the suspect in custody, setting bail at UAH 175,650.